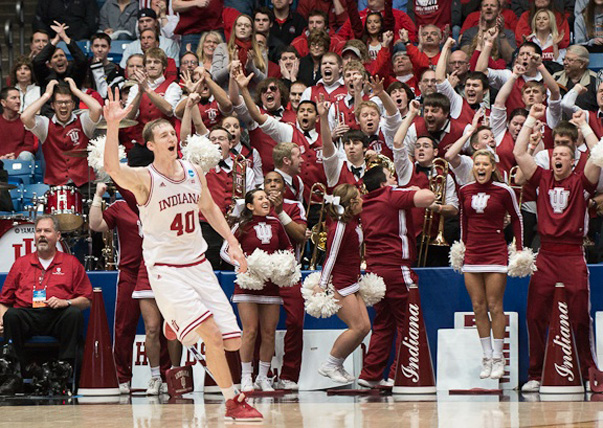 Cody Zeller was a program-changing recruit for Indiana.
In his two seasons in Bloomington, the All-American forward led the Hoosiers to 56 wins and an outright Big Ten championship before entering the 2013 NBA Draft, where he was the No. 4 overall pick by the Charlotte Bobcats.
Inside the Hall had the opportunity recently to talk at length with Zeller on Tuesday about his rookie season and about his time at Indiana. In part two of a two-part series that has appeared this week on the site, Zeller reflects on his rookie season with the Bobcats (click here to read part one of our Q & A with Zeller):
Inside the Hall: You're almost three-quarters of the way done with your rookie season right now. How has the adjustment been?
Cody Zeller: It's a tough process going from college to the NBA. The game is so much different, both on and off the court it's a big adjustment but I feel like I've made the adjustment pretty well. It's definitely been a fun year for me.
ITH: What's the adjustment like to the NBA? What's so different about it?
CZ: I think there's so much that's different really both on and off the court. On the court, you're playing against grown men every night. The style of play is a lot different than college. I think the biggest difference is just that night in and night out you're playing against the best players in the world. And you know, in college, maybe you have a few good games each year, a couple tough matchups but in this league it's the best players in the world every night. There's no easy games. There's no non-conference games, none of that. We just played San Antonio, Oklahoma City, Miami and we've got the Pacers tomorrow (Editor's note: Zeller scored 11 points in a 109-87 win over the Pacers on Wednesday). So it's kind of just how this league goes. There's no time to catch your breath or get a rhythm. That's the biggest difference.