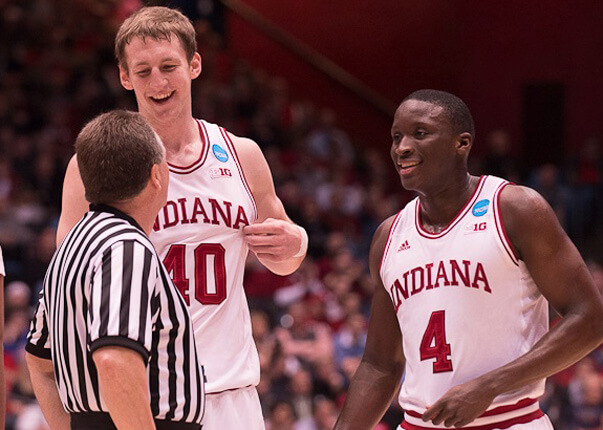 A quarter of the way through their first NBA seasons, Cody Zeller and Victor Oladipo have been thrust into very different roles.
In Orlando, the Magic, in the midst of a major rebuilding effort, are taking their lumps on their way to a 7-15 start. Oladipo was inserted into the team's starting lineup after 10 games and he's averaging 13.4 points, 4.6 rebounds, 3.5 assists and 1.7 steals in 31 minutes per game.
In Charlotte, which signed free agent Al Jefferson in the offseason and currently sits in fifth place in a very weak Eastern conference outside of Indiana and Miami, the Bobcats are taking a more conservative approach with Zeller. The 7-footer is Charlotte's first big man off the bench and is averaging 5.3 points and 4.2 rebounds in 17.8 minutes per game behind veteran Josh McRoberts.
Given the very different paths the former Hoosier teammates took to make it into last June's NBA draft lottery, it's only fitting that each is taking a different path to becoming established in the league.
On Wednesday night, the two squared off for the first time as professionals with Oladipo's Magic claiming a 92-83 victory in Charlotte.