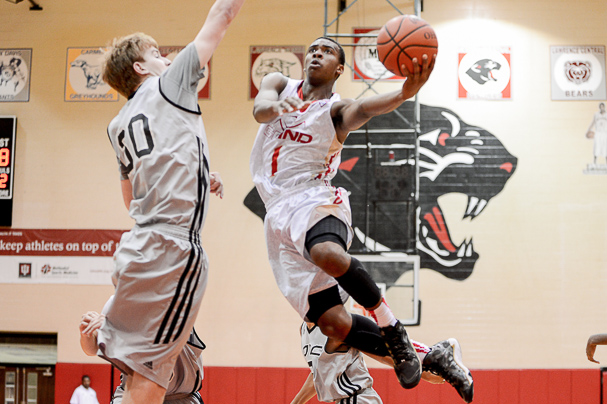 Mike Peterson has traveled a lot to Bloomington over the past couple years. And he knows he will continue to make the hour drive to IU plenty of times in the near future.
As the head coach of the Indy Hoosiers Grind AAU program, perhaps the top 15-and-under team in the nation this past summer, Peterson has had many of his players earn interest from Indiana.
Just this past Saturday, Peterson took several of his players to Bloomington for Hoosier Hysteria. And though it was not their first trip to IU, Peterson said he got the same reaction from his players that he usually gets following a trip to Bloomington.
"I think they all enjoyed going down to Bloomington and seeing that crazy fan support and getting the chance to see the new players and talk to coach (Tom) Crean," Peterson told Inside the Hall on Thursday. "I'm not really hearing anything negative about IU from them. I think coach Crean and coach (Tim) Buckley have almost built like a close family oriented atmosphere with the kids. Everybody knows each other on a first-name basis. We're down there a lot. I think they're very comfortable with IU.
"I think the distance helps. I think the history helps. I think the way the coaching staff allows them to play and not only that, but the biggest thing is when you land in Bloomington, you leave a bigger, stronger, better athlete, better player than when you came. And that's huge."
Before three of Peterson's players even played a game in high school, Crean extended scholarship offers.
Last year, the Hoosiers offered guard Paul Scruggs (Southport) and forwards Kris Wilkes (North Central) and Zach Gunn (Hamilton Southeastern). The trio led the Hoosiers to an undefeated record in 15U AAU action this past summer, including wins in the Under Armour Jayhawk Invitational, Under Armour Invitational and Under Armour's The Finals.