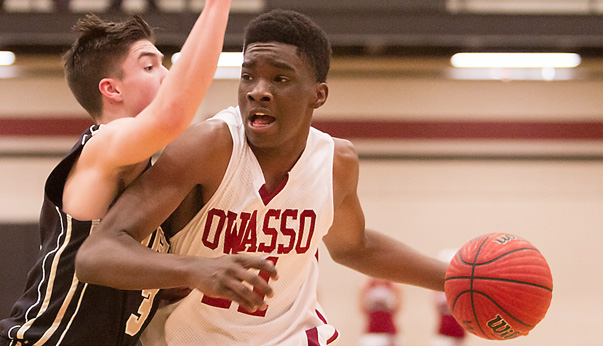 Two of Indiana's top recruiting targets for the class of 2015 will take official visits to campus together this fall.
Waynesville (Mo.) forward Juwan Morgan and Owasso (Okla.) guard Shake Milton will be in Bloomington the weekend of Sept 26-28, per their AAU coach with MoKan Elite, Rodney Perry.
Indiana football will be in town that weekend for a game with Maryland at Memorial Stadium. A kickoff time is to be determined.
In addition to the IU visits, both prospects also have dates for official visits to other schools.
According to Perry, the 6-foot-9 Morgan will visit Vanderbilt Aug. 28-30 and Washington on Sept. 12-14. Milton, a 6-foot-3 guard, will visit Oklahoma on Aug. 22-24, SMU on Sept. 5-7 and Illinois on Oct. 3-5.