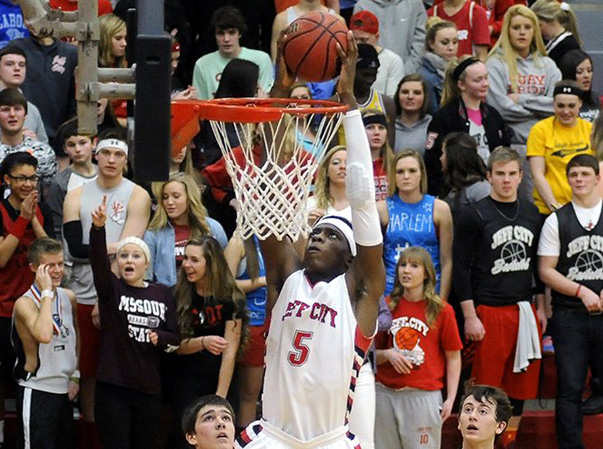 Blair Thompson, the coach at Jefferson City high school in Missouri, has an up-close perspective on IU's latest commit, O.G. Anunoby.
As a junior at Jefferson City, Thompson was on the sideline as Anunoby averaged 21.3 points, 9.9 rebounds and 3.4 blocks per game and was named first team all-state in Missouri for Class 5.
Inside the Hall caught up with Thompson for an in-depth conversation on Anunoby and we discussed what put Indiana over the top in his recruitment, how Anunoby handled the recruiting process, his long term potential and much more.
Here's a transcript of our conversation with Thompson:
On what pushed Indiana ahead of the other schools in O.G.'s recruitment:
"The relationship he developed through the recruiting process with the coaching staff was a big key. I think he was thankful to be part of the Indiana tradition and compete at the highest level in a very good conference. I feel like all that along with his visit to Indiana went really well.
"All those things considered, I think, gave him the information he needed to base his decision off of. I think in the end, everything he was looking for in a school, Indiana offered. I think through the process of going through that, when all the smoke cleared, Indiana is where he wanted to go."