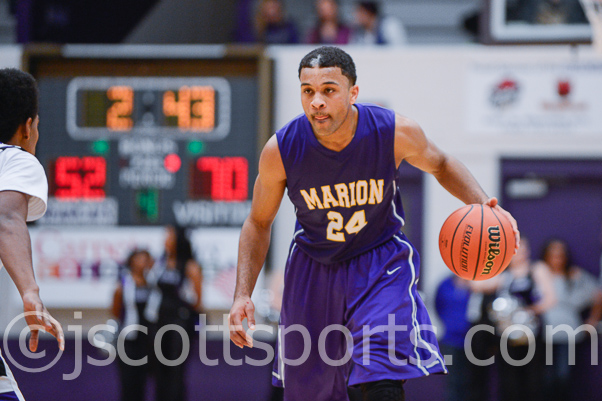 Future Indiana guard James Blackmon Jr. scored 53 in a pair of wins for Marion over the weekend, continuing his rise up the state's all-time scoring list.
On Friday, Blackmon Jr. scored 24 in a comfortable 80-62 win at Muncie Central and he followed that up with 29 points in an 82-54 blowout victory over Fort Wayne Wayne on Saturday night.
Blackmon Jr. now has 2,264 career points, which ranks 12th all-time in Indiana history: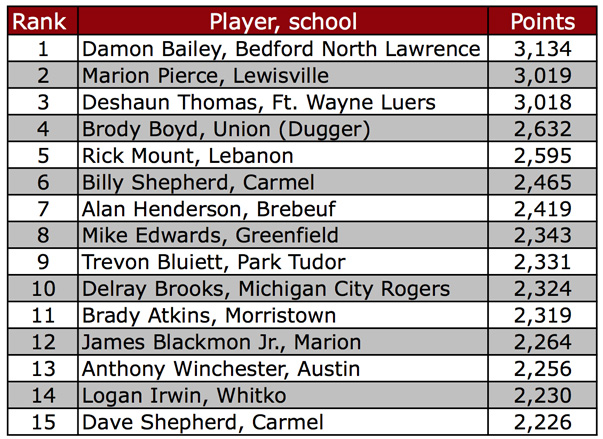 With two regular season games remaining, the future Indiana guard needs 67 points to move past Brady Atkins and Delray Brooks and break into the top ten on the list .
Blackmon Jr. is averaging 33.6 points per game this season. Marion wraps up its regular season with games against Fort Wayne South and Fort Wayne Snider.
The Giants (15-4) will open sectional play on Tuesday, Mar. 4 against Logansport at Kokomo. Marion beat Logansport 98-64 on Jan. 17.
If they advance, they would face host Kokomo on Friday, Mar. 7.