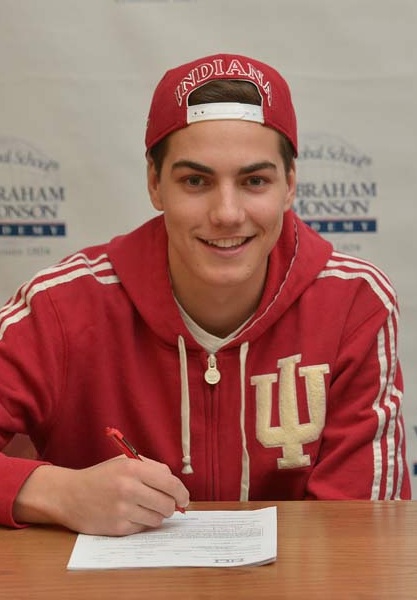 Nearly two weeks ago, Indiana's coaching staff addressed the 2014 recruiting class but had to leave one name out — 6-foot-7 Max Hoetzel — due to the fact that the Hoosiers had not yet received his National Letter of Intent.
Well, on Monday afternoon during his press conference previewing the Hoosiers' game with Evansville, Indiana coach Tom Crean was able to address the third signee of the class.
Crean confirmed that Indiana has received Hoetzel's LOI and he officially joins guards James Blackmon Jr. and Robert Johnson as future Hoosiers.
"Anytime you can get a guy that you can see a little of Steve Novak and Will Sheehey in and a guy that absolutely wants to be here, is a gym rat and you know is only going to get better, it's a very good get," Crean said. "There was no doubt that we wanted to improve our ability to shoot the ball from the outside. And when that became an opportunity to get someone at that position with that skill set and future skill set, it was a no-brainer for us."