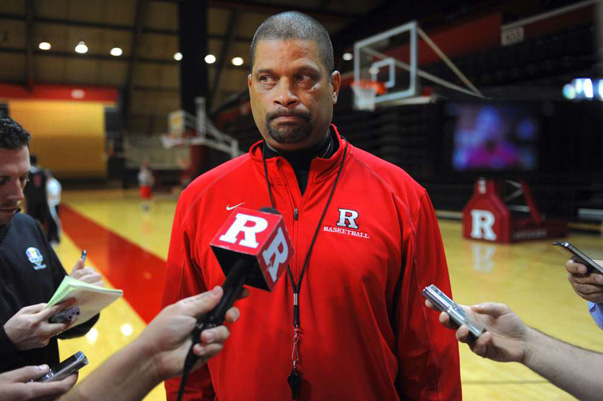 With the start of college basketball season on the horizon, we'll be taking a long look at the conference at large as well as Indiana's roster over the next month. Today, we continue our look at the Big Ten with the Rutgers Scarlet Knights.
Last season was Eddie Jordan's first at the helm of the Rutgers basketball program, and it didn't come easy.
The Scarlet Knights struggled and lost to the likes of UAB, Drexel, William and Mary and Farleigh Dickinson — and that was just in the non-conference season. Playing their first and only season in the American Athletic Conference, the Scarlet Knights finished just 5-13 in conference action, ending the season with a 92-31 loss to Louisville in the AAC tournament and an overall 12-21 record.
And things won't get easier from here. On July 1, Rutgers officially joined the Big Ten, a perennial power league in college basketball. And for a school that has not had an overall record at or above .500 since the 2005-2006 season and a league record of .500 or better since 2001-2002, it will face an uphill battle as it makes the transition from the old Big East to its new home in the Big Ten.
For Jordan, he sees the process as "rebuilding." Over the offseason, the Scarlet Knights lost two starters in Wally Judge and J.J. Moore. Both were forwards and former transfers, averaging a combined 18.7 points, 9.1 rebounds and 1.4 blocks per game and giving Rutgers some experience and stability in an otherwise tumultuous season. Rutgers also lost guards Jerome Seagears and D'Von Campbell, who both transferred out of the New Brunswick school.