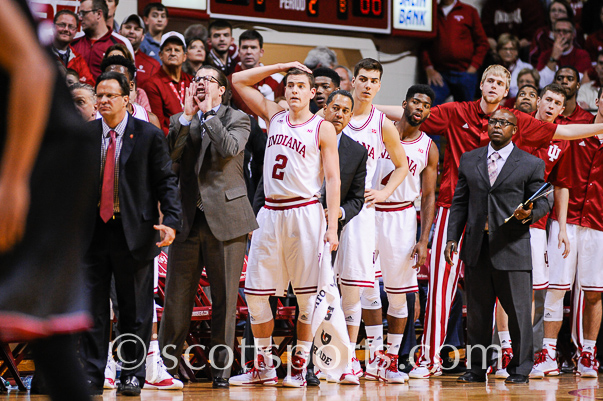 Indiana suffered a disappointing 88-86 loss to Eastern Washington on Monday night at Assembly Hall. Here's a look at five takeaways from the loss to the Eagles:
· Defense fails Indiana throughout: Aside from a strong start when the Hoosiers went up 14-2, Indiana's defense was simply poor across the board. Eastern Washington, a team that was relying more on the 3-pointer than any other school in the country, scored 48 points in the paint and 1.18 points per possession against the Hoosiers.
The Eagles scored off of drives, put backs and even grabbing a 78-75 lead late, the Hoosiers simply couldn't stop the trio of Venky Jois, Tyler Harvey and Drew Brandon from that point on. As good as Indiana's offense has looked early on, its defense has a long, long way to go.
· Indiana has no post presence right now: Junior Hanner Mosquera-Perea is improved, but he's simply not to the point where he can be counted on to produce consistently. Over his last three games, Mosquera-Perea has a total of five rebounds and he's done little to stop shot attempts at the rim.
As a result, Tom Crean has been using guards to defend the post, which isn't working either. So what's the solution?