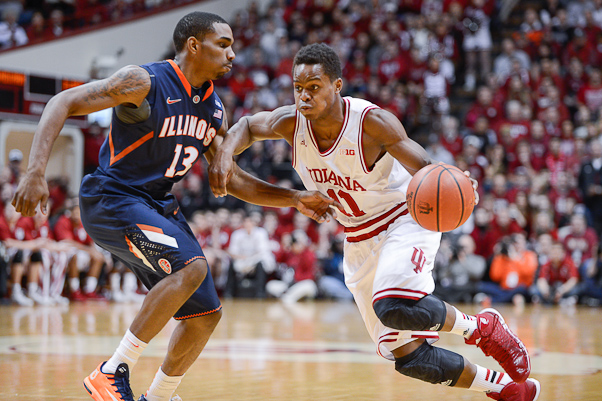 Indiana on Friday evening released its non-conference schedule for this upcoming season, completing the Hoosiers' 2014-2015 slate.
The 13-game lineup includes the likes of SMU, Pittsburgh, Louisville and Georgetown, and starts with the season-opener on Nov. 14 against Mississippi Valley State.
Following the opener, former Indiana coach Mike Davis and Texas Southern — a 2014 NCAA tournament participant —will come to Assembly Hall on Nov. 17.
Additional non-conference opponents include Butler, Savannah State, UNC-Greensboro, Lamar, Eastern Washington, Grand Canyon and New Orleans.