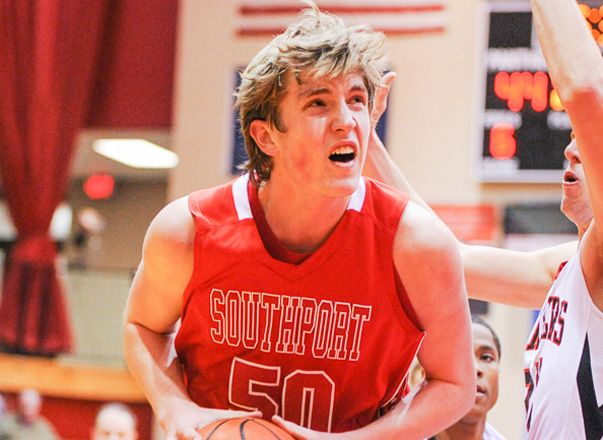 LOUISVILLE, Ky. — As the summer moves along, the recruitment of class of 2016 Southport center Joey Brunk continues to add new suitors.
The 6-foot-9 big man added an offer from Indiana following the first July evaluation period and now two other Big Ten schools have followed with offers.
Brunk entered July with offers from Iowa and Purdue and has added Indiana, Michigan State and Northwestern as a result of his strong play with Grassroots Indiana.
In an interview with Inside the Hall at the AAU Super Showcase, he broke down the new offers from the Spartans and Wildcats.
"Coach (Tom) Izzo thinks I fit in well, playing with my back to the basket," Brunk said. "I can help, I can get people shots from the inside when they double, I can kick it back out and they can play through me. I take what they say and try to use it to get better.
"Coach (Chris) Collins was talking to me on the phone and told me, 'I've won at every level and this isn't going to be any different.' He means business, he expects to win and he wants to turn it around."
At this point, Brunk said he has no leaders in recruitment and is focusing on continuing to grow his game. As a sophomore at Southport, he averaged 15.3 points, 8.1 rebounds, 1.7 assists and 1.4 blocks per game as the Cardinals finished 15-8.