Around the Hall: Crean on Izzo, top 100 NBA players, more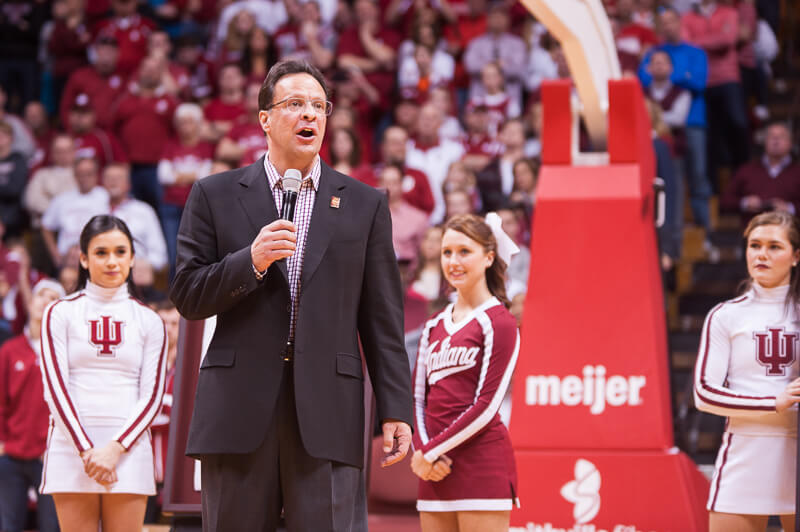 Around the Hall is recommended reading from the Inside the Hall staff.
Tom Izzo was inducted to the Naismith Hall of Fame over the weekend and Tom Crean wrote a piece on the Veritcal about what he's learned from the Michigan State coach:
In those years together, there are so many lessons learned. Never once did Tom walk into the office after a victory and say to anyone, "We tricked them! We outsmarted them!" He never had that moment. Every day, he was hungry and determined and afraid we would lose every game. For everything he has done, Tom still acts surprised at his success. He's never taken it for granted. He's never eased back.

Something else that stays with me now at Indiana University: Tom Izzo never let the sun go down on a problem. He never let it wait until the morning. If there was an issue, he corrected it. If it meant bringing a player back in the middle of the night, he did it. If we had to stay in the office until 3 a.m., we stayed. He never went to sleep on an issue.
Sports Illustrated is ranking the top 100 NBA players for the 2016-2017 season and ranked Cody Zeller at No. 94 and Victor Oladipo at No. 74:
To be big, mobile, and active goes a long way in the modern NBA. Those underlying qualities alone make Zeller a helpful team defender—quick enough to cover the necessary ground and long enough to contest shots at the rim. Those strengths are mirrored, too, on offense through the speed of Zeller's rolls and the strength of his finishes. Zeller doesn't command the ball nor could he do all that much with it if he did. Most of his modest scoring comes by diving through open space and making himself available. Its an endeavor more of persistence than creativity, yet on balance it offers just the kind of dependable, straight-line action that many NBA offenses need. In lieu of the spectacular, Zeller operates fills a predictable lane with solid, two-way play.
Is free agency coming to college basketball? Jeff Goodman of ESPN.com examines the possibility:
Free agency could be coming to college sports.

Well, it wouldn't exactly be free agency, according to the lawyer in charge of two cases that could become a game-changer in college athletics, one that would enable players to transfer without having to sit a year.

"Free transferring is more appropriate," said Steve Berman, the managing partner at Hagens Berman Sobol Shapiro and lead attorney of a case involving a pair of ex-college football players against the NCAA.
Illinois sophomore guard Jalen Coleman-Lands will be out for eight weeks with a broken hand:
Ilinois sophomore guard Jalen Coleman-Lands will miss eight weeks after breaking his right hand on Wednesday.

Coleman-Lands had surgery on Friday, according to a release sent Saturday by the school.

Illinois suffered a string of preseason injuries last season that stretched into the season and hampered the Illini for much of the year.  Coleman-Lands suffered a stress fracture in his left leg last July that caused him to miss much of the preseason.
Iowa landed a pair of recruits this weekend in Luka Garza and Jack Nunge:
The University of Iowa basketball program entered the weekend with one basketball commitment for the class of 2017.

It ended the weekend with three.

Jack Nunge and Luka Garza, both 6-foot-10 and both rated as four-star prospects by some recruiting services, both said they will play for the Hawkeyes after visiting the campus over the weekend.
Filed to: Cody Zeller, Tom Crean, Tom Izzo, Victor Oladipo