Roundup: Oladipo progressing in second NBA season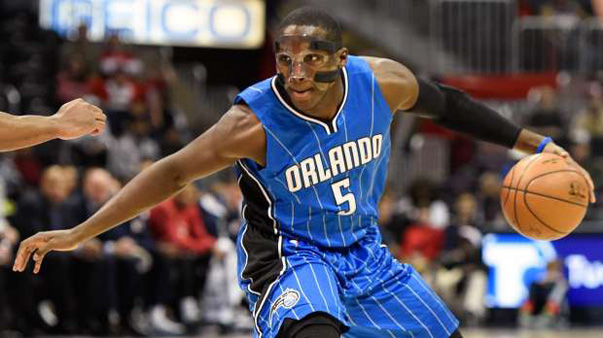 Periodically throughout the season, we'll take a look at how former Indiana players are performing in the NBA. Here's our December update:
· Victor Oladipo, Orlando Magic
Stats: 15.1 points, 3.9 rebounds, 3.6 assists, 1.3 steals in 32 minutes per game
Notes: Oladipo is clearly the top former IU player in the NBA right now and after he missed the Magic's first nine games with a facial fracture, he's been one of the better second year players in the league. He's shooting the ball much better than he did as a rookie (47.4 percent vs. 41.9 percent), his turnovers are down slightly and the Magic are just two games out of the playoffs in a depleted Eastern Conference.
Quotable: "It's just about moving forward and not letting my head hang. Before, last year, I would let my head hang and nothing got better and it kept getting worse and worse. I tried something new last game – I stayed positive, I pushed forward and made plays. I went from slow to fast and took my time." – Oladipo to NBA.com.
· Cody Zeller, Charlotte Hornets
Stats: 8 points, 5.1 rebounds, 1.2 assists in 23.8 minutes per game
Notes: The Hornets have been a huge disappointment, but little of the blame falls at the feet of Zeller, who has started in eight of the team's 24 games. The Washington native is also shooting better from the field in his second season in the association and continues to gain confidence as he learns the league. He's unlikely to ever blossom into a featured scorer for a NBA team, but Zeller has value as a smart, energetic player who competes on a nightly basis. He's currently considered day-to-day with a broken nose.
Quotable:
I feel like I'm having a bad dream. I'm back in Indiana for one night and just my luck there are Kentucky fans everywhere downtown!

— Cody Zeller (@CodyZeller) November 18, 2014
· Eric Gordon, New Orleans Pelicans
Stats: 9.5 points, 2.3 rebounds, 2 assists in 29.1 minutes per game
Notes: Gordon's NBA career, which has been derailed for years by injury, has continued down that path this season as he's missed 12 of the teams 24 games due to a shoulder injury. Gordon's poor play prior to the injury got him named to SI.com's "All Atrocious team," which isn't a distinction any player wants on his resumé.
Quotable: "There's going to be off and on pain. The thing is just trying to build back the motion and strength overall. As long as I keep on with building strength and have my mind not even thinking about it, it will better toward getting to contact. I'm making pretty good progress. Things are still on the right path at the right time." – Gordon to NOLA.com.
· Noah Vonleh, Charlotte Hornets
Stats: 2.7 points, 2.7 rebounds in 8 minutes per game
Notes: There's not much to say about Vonleh's rookie season so far. He's played in a total of just three games and has been frequently inactive, which means that even though he's healthy enough to play, the team isn't dressing him. He hasn't played since back on Nov. 29 at Atlanta, when he scored two points and grabbed six rebounds in 12 minutes.
Filed to: Cody Zeller, Eric Gordon, Noah Vonleh, Victor Oladipo