Roundup: A look at how former Hoosiers are faring in the NBA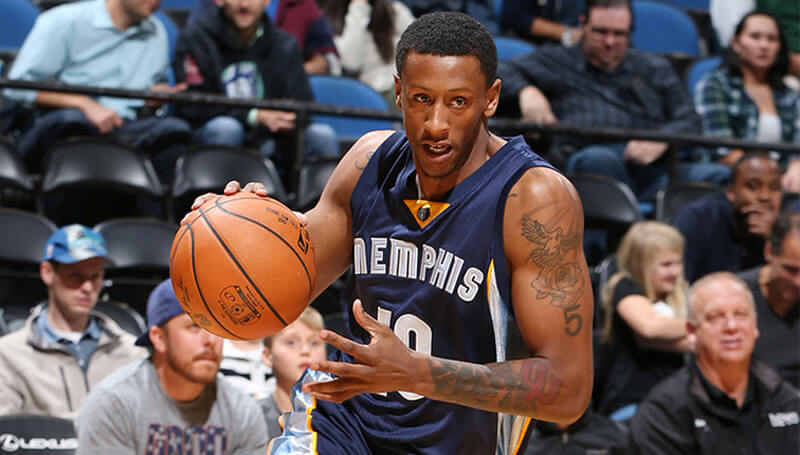 Indiana has six players in the NBA this season, which ties them with Michigan for the second most of any Big Ten school right now. (Michigan State has eight.)
Here's a look at how each former Hoosier is faring roughly 25 percent into the NBA season:
· Yogi Ferrell, Brooklyn Nets: Ferrell has been assigned to the D-League a couple of times, but has been recalled quickly each time as the Nets continue to deal with injuries. Ferrell is averaging 5.4 points, 1.7 assists and 1.4 rebounds in 15.4 minutes per game over 10 contests. He's questionable to play tonight against Denver with an ankle injury. As an undrafted rookie, Ferrell is making the most of the opportunity with a franchise that is going through a significant rebuild.
· Eric Gordon, Houston Rockets: The Rockets are off to a terrific start at 14-7 and Gordon, who signed for four years and $53 million in July, is a major reason why. Gordon is second on the team in scoring at 16.6 points per game and is shooting 39.9 percent on 3s. He's also second on the team in minutes at 31.3 per game despite starting just eight of the team's 21 games. But most importantly for Gordon, he's been able to stay healthy, which has been a challenge throughout his NBA career. If he continues to do so, his contract may end up being a bargain long term for Houston.
· Victor Oladipo, Oklahoma City Thunder: The Thunder have won six in a row and currently sit atop the standings of the Northwest division. Russell Westbrook is obviously the story in OKC, but Oladipo is proving himself to be a capable sidekick. Oladipo, who agreed to a four-year, $84 million extension in October, is averaging 17 points, 4.5 rebounds, three assists and a steal in 35.2 minutes per game for the Thunder. Assuming the Thunder can keep pace in the super competitive Western Conference, Oladipo will have the opportunity to play in the postseason for the first time in his NBA career.
· Noah Vonleh, Portland Trail Blazers: After a disappointing start, Portland is beginning to round into form and make a move up the standings in the Northwest division of the Western Conference. Vonleh, who had a good preseason, is a fringe rotation guy right now. He's played in 17 of the team's 22 games. He's averaging 2.9 points and 3.2 rebounds in 10.7 minutes per game. Vonleh, who is in his third NBA season, is still just 21 years old. Portland has already picked up his option for next season, which will pay him roughly $3.5 million.
· Troy Williams, Memphis Grizzlies: Despite the fact that Mike Conley has missed five games and is out indefinitely with a back injury, the Grizzlies are 15-8 and own the fifth best record in the Western Conference. Williams has started eight of the 17 games he's appeared in and is averaging 5.8 points, 1.6 rebounds and 1.1 steals in 17.8 minutes. With all of the injuries Memphis has dealt with this season, they've had to rely on Williams and he's delivered. Among rookies, he's got the 17th best player efficiency rating in the NBA according to John Hollinger's stats on ESPN Insider.
· Cody Zeller, Charlotte Hornets: Zeller is averaging 10.6 points, 5.8 rebounds, 1.3 assists and 1.2 blocks for Charlotte, which currently sits atop the Southeast division of the Eastern Conference at 12-9. Zeller has battled a back injury, but has appeared in 18 of the team's 21 games and has started 16 of those contests. His efficiency really stands out as he's shooting 60.8 percent from the field, the highest percentage on the Hornets. His total shot percentage ranks fifth among NBA centers according to Hollinger's stats. Zeller agreed to a four-year contract extension in October worth $56 million.
(Photo credit: David Sherman/NBAE/Getty Images)
Filed to: Cody Zeller, Eric Gordon, Noah Vonleh, Troy Williams, Victor Oladipo, Yogi Ferrell