Podcast on the Brink: SI.com NBA editor Matt Dollinger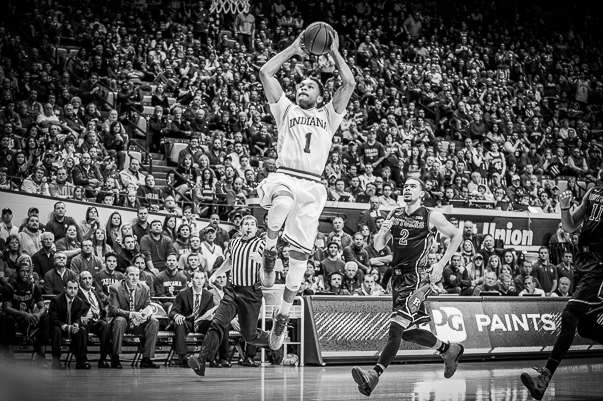 Podcast on the Brink is back for another episode with host Jerod Morris of The Assembly Call.
Morris is joined by SI.com NBA editor and former Podcast on the Brink host Matt Dollinger to discuss a variety of topics, including:
· Dollinger's perspective on how IU has performed so far this season
· His November column for SI on the IU program, Tom Crean and Mike Davis
· NBA potential for Yogi Ferrell, James Blackmon Jr. and Troy Williams
· The development of Cody Zeller this year in Charlotte
· Noah Vonleh's decision to go pro and if it was the correct one
· Victor Oladipo's sophomore season in Orlando and his chances in the dunk contest at All-Star weekend
So tune in and enjoy. As always, feel free to drop the show a note at [email protected].
Listen in the embedded media player below, download the episode, subscribe via iTunes or subscribe to the RSS feed.
Filed to: Cody Zeller, James Blackmon Jr., Troy Williams, Victor Oladipo, Yogi Ferrell