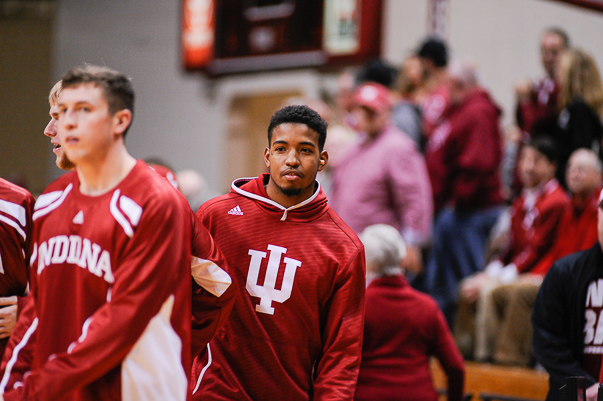 Less than an hour before Indiana's game against Lamar on Saturday evening, sophomore Devin Davis made his way into the Hoosiers' locker room. The event staff, standing just outside, could not help but grin at the occasion.
Just three weeks after a car crash that left Davis seriously injured with a "traumatic brain injury," the Indianapolis native made his first appearance in Assembly Hall since the accident and watched the Hoosiers go on to win, 85-72, over the Cardinals.
As Davis walked in to the locker room, his teammates were on Branch McCracken Court warming up. They had no idea who would be waiting upon their return to the locker room.
So when the Hoosiers routinely jogged off the court and made their way into the locker room, they unexpectedly found Davis inside. The mood instantly changed.
"We were all jumping on him, like dog-piling him kind of," junior Yogi Ferrell said. "We were all happy to see him."