Devin Davis expected to return to school next semester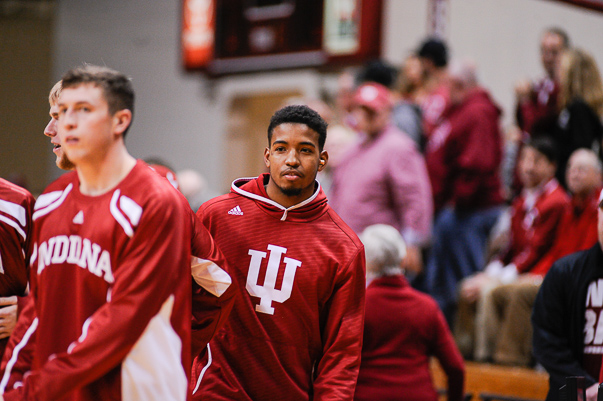 Indiana sophomore forward Devin Davis, who continues to rehab following an accident that resulted in a traumatic brain injury, is expected to return to school next semester according to Hoosiers coach Tom Crean.
In an interview on Thursday afternoon on the Dan Dakich Show on 1070 The Fan in Indianapolis, Crean said that Davis, who was struck by a car driven by Emmitt Holt back in the early morning hours of Nov. 1, should be enrolled for the spring semester that begins on Jan. 12.
"At what duration and classes wise, that still remains to be seen," Crean said. "He's still very much in the healing process and he's going to be in the healing process. I know how much he misses it and he's been through an awful lot trying to respond to this.
"There's really not a lot he can do when you're dealing with the brain. He's just trying to do everything he can possibly do, but at the same time, it's truly about the healing for his brain."
Davis, who averaged 2.4 points and 2.6 rebounds in 8.8 minutes per game as a freshman, has been at several IU games in recent weeks and has joined the team on the floor during huddles.
Crean said that there is a waiver process that the program will go through with Davis, who has been unable to attend classes since the accident.
"The good news for him is that he was in a very good spot academically in his first year and first two summers here and had credits banked," Crean explained. "We're still in the process of that, so for me to even go down the line and say what will count, what will be dropped and what will be incomplete, we're still going through that because of the severity of the situation."
Filed to: Devin Davis