Devin Davis signs with Odessa College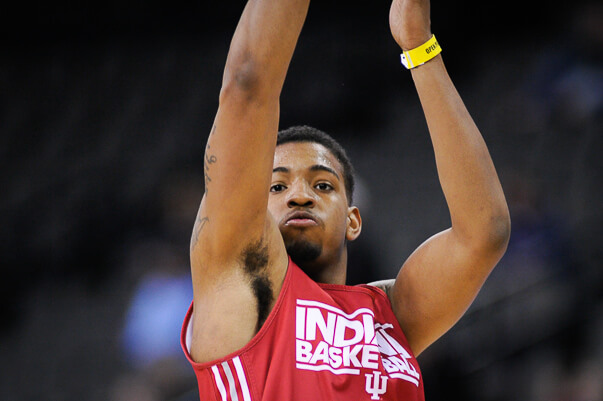 Former Indiana forward Devin Davis is headed the junior college route.
As first reported by Joshua Parrott of Basketball Times, Davis will continue his career at Odessa College in Texas. Devin Davis Sr. confirmed the report to Inside the Hall.
Ready for this new journey!! ????

— Monte Davis (@DevDavis15) June 4, 2015
Davis, along with Hanner Mosquera-Perea, were dismissed from the program last month for "not living up to their responsibilities to the program." He was cited on May 11 for possession of marijuana when officers arrived at a dormitory room on IU's campus after receiving a complaint about the smell of burnt marijuana.
The Warren Central product missed the entire 2014-2015 season following his involvement in a car accident in the early hours of Nov. 1, 2014, after which he has battled a traumatic brain injury.
As a freshman, Davis averaged 2.4 points and 2.6 rebounds in 8.8 minutes per game. He was a member of IU's 2013 recruiting class that also included Collin Hartman, Troy Williams, Noah Vonleh, Stanford Robinson and Luke Fischer.
Davis is one of five IU players to leave the program this offseason joining Hanner Mosquera-Perea (East Tennessee State/dismissed), Max Hoetzel (San Diego State/transfer), Stanford Robinson (Rhode Island/transfer) and Jeremiah April (transfer).
By playing next season at a junior college, he could sign with a Division I program next fall or spring and then have two years of eligibility remaining assuming he is granted a medical redshirt.
Filed to: Devin Davis