Devin Davis' father confirms his return to Bloomington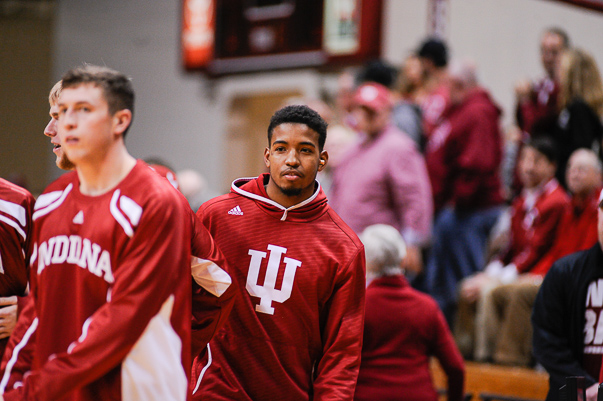 Indiana sophomore forward Devin Davis will return to Bloomington for the second semester, according to a social media post by his father, Devin Davis Sr., on Tuesday.
"My God, my God my guy is heading back to school," Davis Sr. wrote on Instagram. "I'm so thankful for everyone's prayers God has answered them. He is headed back to B-Town."
The spring semester at Indiana begins on Monday, Jan. 12.
Davis has been living in Indianapolis since being transferred from IU Health Bloomington Hospital on Nov. 7 to an Indianapolis hospital following a serious accident in the early morning hours of Nov. 1 that also involved teammate Emmitt Holt.
The 6-foot-7 Warren Central product remained in an Indianapolis hospital until Nov. 19, when he was released to outpatient care.
Davis, who averaged 2.4 points and 2.6 rebounds in 8.8 minutes per game as a freshman, has been at several IU games in recent weeks and has joined the team on the floor during huddles.
He also has returned to the floor for some workouts that have included shooting and running:
Indiana has not announced a timetable for a return to the floor for Davis.
Filed to: Devin Davis