Devin Davis headed home, according to Devin Davis Sr.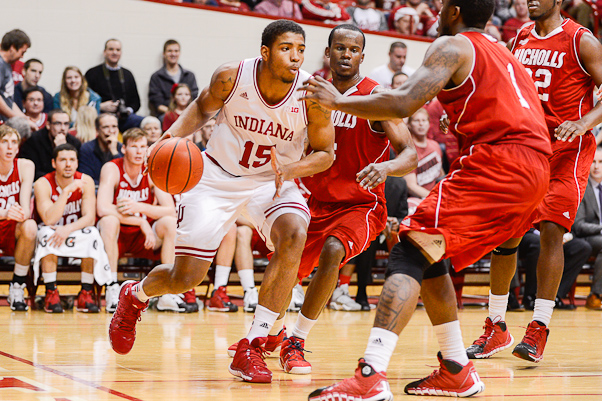 Indiana sophomore forward Devin Davis, who was injured in an accident early in the morning on Saturday, Nov. 1, is headed home today according to a post on Instagram by his father, Devin Davis Sr.
Indiana coach Tom Crean confirmed at his press conference on Wednesday that Davis has been released from the hospital and will stay in Indianapolis for outpatient care, but there's no timetable for when he might be able to return to basketball.
"The fact that he's progressed enough to the point that he can go home, that's good, that's very good." Crean said. "I don't know if there was ever a schedule that could be put in place on that. It's like concussions and this was obviously worse than that. There's no way to really put a timeline on that. And if the doctors aren't putting a timeline on it, then there's no way that we can."
On Nov. 7, Indiana announced that Davis would be transferred to Indianapolis for rehabiliation after spending close to a week in IU Health Bloomington Hospital.
"It makes us feel great, man," Indiana junior Yogi Ferrell said today after learning of Davis' release from the hospital. "I definitely want Devin back here as soon as possible. We're going to try to get him back here and get him back healthy."
As a freshman, Davis averaged 2.4 points and 2.6 rebounds in 8.8 minutes per game.
Filed to: Devin Davis