Davis to be transferred to Indianapolis for rehabilitation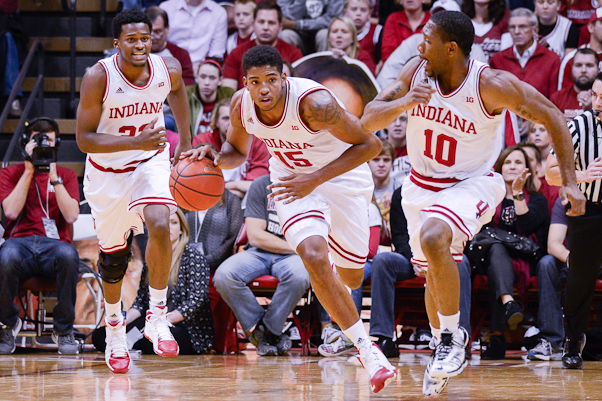 Indiana sophomore forward Devin Davis is expected to be transferred to a hospital in Indianapolis to continue rehabilitation, the program announced this morning.
Davis has remained at IU Health Bloomington Hospital since early Saturday morning after suffering a serious head injury near Memorial Stadium.
"I am happy to report that Devin is making rapid progress towards his recovery," IU team doctor Larry Rink said, according to official IU basketball Twitter account. "He is advancing rapidly in his rehabilitation. The Hoosier Nation would be proud of Devin."
In a subsequent tweet, IU also said that Tom Crean has been with Davis and his family for most of Friday morning.
Davis' father, Devin Sr., said his son is very alert and is a few weeks ahead of where they thought he might be, according to the tweet.
Filed to: Devin Davis