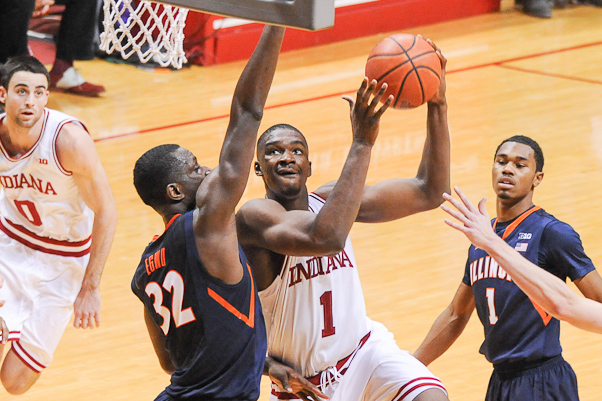 Indiana travels 50 miles north to Indianapolis on Thursday for the 2014 Big Ten tournament, where the 8th seeded Hoosiers will open opposite 9th seeded Illinois. The winner will advance to meet top seeded Michigan at 12 p.m. ET on Friday. The Fighting Illini are 18-13 overall and have won four of their last five games.
The game will be broadcast at 12 p.m. ET on the Big Ten Network and on the IU radio network:
Ready or not, postseason play is here. And after an entertaining regular season in the Big Ten, the conference figures to take center stage of the college hoops world this weekend in Indianapolis. For the fourth straight season, the Big Ten is the top league in the country according to the KenPom rankings and while it may not have a national champion since 2000, the quality of the league from top to bottom is unmatched.
Indiana, of course, has fallen back into the bottom half of the league after winning it outright last season for the first time in 20 years. Most of the preseason prognostications slotted the Hoosiers as the fifth or sixth best team in the conference, but IU never managed to build the consistency needed to reach its full potential and finds itself in need of four wins to reach the NCAA tournament.
That all goes out the window tomorrow for teams like IU, Illinois, Purdue, Penn State, Northwestern and Minnesota, at least temporarily, as all 12 teams come together at Bankers Life Fieldhouse with an automatic NCAA tournament bid on the line. If the Hoosiers can make a run to Sunday and win it for the first time ever, it would be a surprising turn of events on an otherwise disappointing season. If not, the NIT awaits.