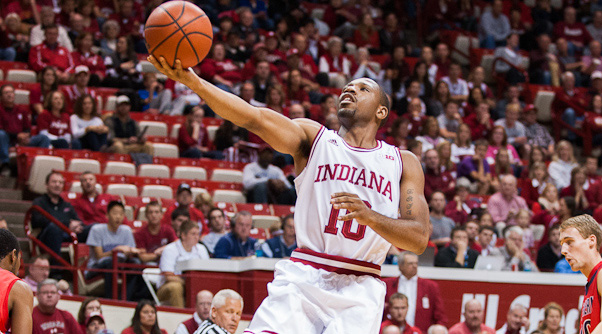 Indiana suffered its first loss of the season on Friday night, 59-58, to UConn in the 2K Sports Classic championship at Madison Square Garden.
Here's a look at five takeaways from the narrow loss to the Huskies:
· Turnovers prove costly: Connecticut dictated the pace of the game, which was played at 68 possessions and turned Indiana over on 28 percent of those possessions. In a couple of IU's early games, we noted that the turnovers were a bit on the high side, but added that a lot of it had to do with the pace that the Hoosiers were playing. When forcing the tempo, some mistakes are inevitable.
But Friday's game was played at a pace that Indiana will see often in the Big Ten and the Hoosiers had 19 turnovers. Piece together the fact that Indiana's other close game this season (LIU Brooklyn) was played at a slower tempo than any other game besides UConn and it's not hard to see that teams are going to try to force Indiana into playing in the half court.
· Evan Gordon finding his niche: After playing a significant offensive role in two seasons at Liberty and one at Arizona State, it's been an adjustment in roles for Gordon as he begins his final collegiate season. But his performance on Friday suggests that he's becoming more comfortable as a reliable contributor off of IU's bench.
In 19 minutes, Gordon was 3-of-3 from the field with two rebounds, two turnovers and an assist. All six of his points came in the game's final 12 minutes and his layup with 5:15 remaining gave Indiana a five-point cushion at 51-46. He also assisted a Jeremy Hollowell jump shot that gave Indiana a one-point lead with 3:50 to go and scored the final IU basket of the night with 1:34 remaining.