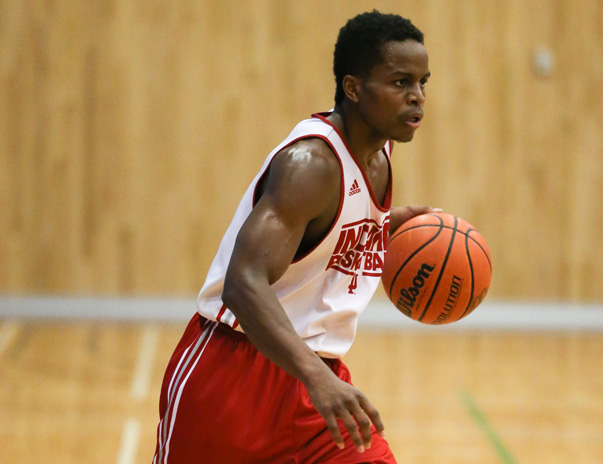 MONTREAL — Thoughts on a 110-70 win over Laval University:
After an offseason full of arrivals and departures, the first look at the 2014-15 Indiana Hoosiers was unveiled on Friday night on the first game of a five-game tour through Canada.
And the early returns were promising.
On a night where Indiana was without junior Hanner Mosquera-Perea (visa issues) and freshman Jeremiah April (ankle), Tom Crean opted to go small from the get-go with a starting lineup of Yogi Ferrell, James Blackmon Jr., Robert Johnson, Troy Williams and Nick Zeisloft.
The Hoosiers wasted little time scoring early in possessions as a 24-second shot clock produced a frantic pace that only Indiana could keep over a full 40 minutes.
After Laval hung in for a quarter and even led for portions of the first 10 minutes, Indiana finally exploded in the third quarter. The Hoosiers hung 34 third quarter points and were on their way to a comfortable win.
A look at some of the tempo-free numbers: Indiana's effective field goal percentage was strong (57.3) as was its offensive rebounding percentage (38.4). The Hoosiers did, however, turn it over on 18.3 percent of their possessions. And while Indiana did clamp down defensively in the second half, holding Laval to just 27 points over the last two quarters, it did allow an effective field goal percentage of 50. That was driven, in large part, by Laval hitting 11 of its 30 attempts from behind the 3-point arc.
Individually, there were several standouts.