Troy Williams says NBA draft decision coming soon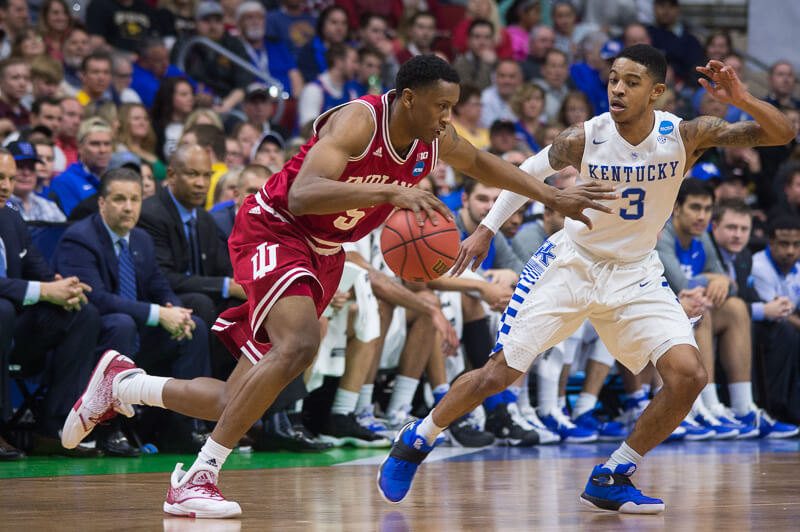 In an interview Saturday morning on ESPN Radio 94.1 in Virginia Beach, Indiana junior forward Troy Williams said he is still undecided on his future, but plans to make an announcement soon.
"Right now, I'm still deciding," Williams said. "I'll be making an announcement here soon. In the next couple of days."
Williams, who averaged 13.3 points and 5.8 rebounds for the Hoosiers last season, is ranked the No. 83 draft prospect by DraftExpress.com and the No. 86 prospect by Chad Ford of ESPN.com.
The 6-foot-7 forward was a third team All-Big Ten selection for the 2015-2016 season as Indiana won the conference outright by two games and advanced to the Sweet Sixteen.
An NBA scout told Inside the Hall last week that Williams could go anywhere from the late first round to the second round if he entered the draft.
Under the new NCAA rules enacted this year, underclassmen can declare for the NBA draft, participate in the NBA draft combine (May 11-15) and workout for a team and still maintain their eligibility provided they do not hire an agent.
The deadline to declare for the draft is April 24, but underclassmen will have 10 days after the draft combine ends to gather feedback and make a final decision to either stay in the draft or return to school.
Williams is expected to graduate from Indiana in May.
Filed to: Troy Williams