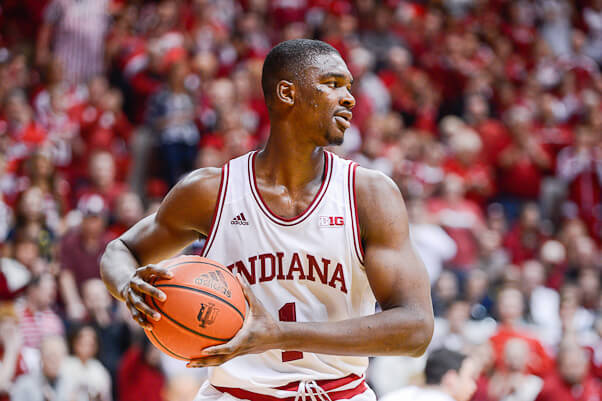 Former Indiana forward and Charlotte Hornets rookie Noah Vonleh will be playing catch-up to start his NBA career.
Last season's Big Ten freshman of the year will miss 6 to 8 weeks after surgery on Tuesday to repair a sports hernia suffered in a recent workout.
The procedure was performed in Charlotte by Dr. B. Todd Henneford according to a press release issued by the team.
The Hornets open training camp on Sept. 30 and play their first preseason game on Oct. 8 in Philadelphia. The season opener for Charlotte is on Oct. 29 at Time Warner Arena against Milwaukee.