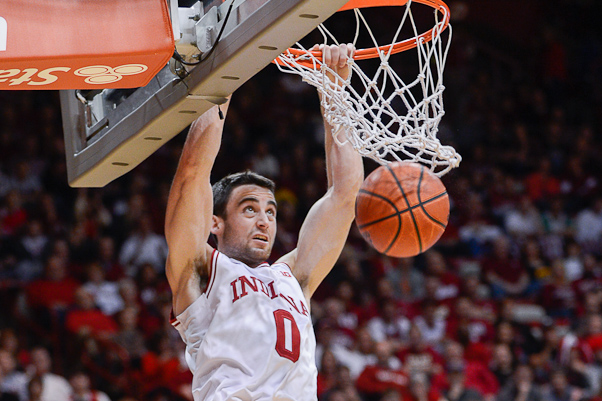 Just a week before the season started, the Big Ten media released a preseason poll of where it projected the 12 teams in the conference to finish. Indiana was rated No. 6. At the bottom of that list: Nebraska.
Fast forward more than four months, and the end of the season is near. Indiana (17-12, 7-9) ranks seventh in the Big Ten standings. But tied for fourth in the league is Nebraska (17-11, 9-7), winners of eight of its past ten with just two games to go.
Tonight in Assembly Hall, those two teams will face off for the second time this season — and the first matchup was long before each team established where it is now.
"It's going to be two teams battling for their NCAA tournament life," senior walk-on Taylor Wayer said. "I think a lot of it is going to come down to who wants it more."