Hoosiers in the NBA: Bryant, Oladipo return as six former IU players are now active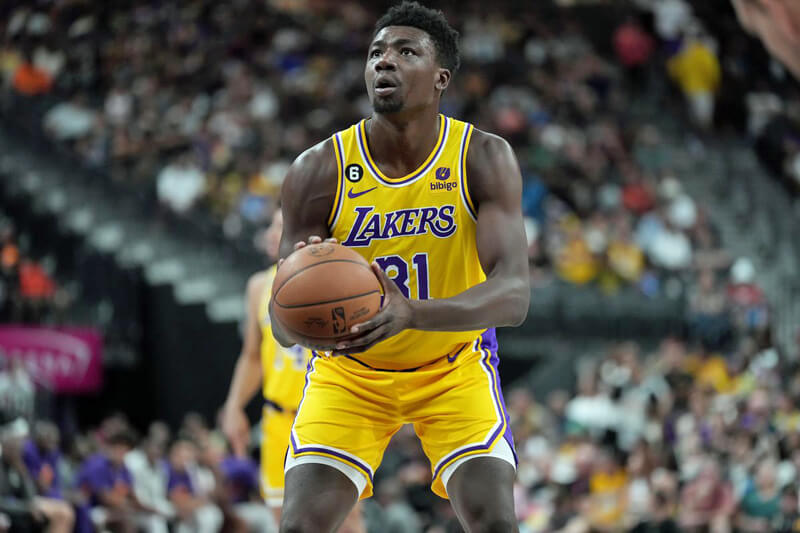 We'll check in periodically on former IU players in the NBA throughout the 2022-23 season in our "Hoosiers in the NBA" series.
With the NBA regular season nearing the halfway point, it's time for our second update.
Eric Gordon – Houston
2022-23 stats (30 games): 11.2 points, 2.4 assists, two rebounds in 29.6 minutes per game
Gordon is a prime trade candidate as his contract for the 2023-24 season is non-guaranteed. Gordon is also not at the point of his career where being a part of a major rebuild makes sense. He just turned 34 on Christmas. In recent comments, Gordon was blunt in his assessment of how the season is going in Houston: "There's no improvement… Same old thing all year. We have a small margin for error. It's a lot of things. It's mindset. You got to play for one another. Do what's right by your teammates. If you do that, it'd be more fun. You give yourself a better chance to win."
Noah Vonleh – Boston
2022-23 stats (22 games): 1.1 points, 2.1 rebounds in 7.5 minutes per game
Vonleh's role has diminished to mop-up minutes with the return of Robert Williams to the Celtics lineup. Vonleh has not played double-figure minutes since Nov. 12 and has not scored since Nov. 28. Still, it's impressive that Vonleh is on the roster for one of the league's best teams after being out of the league a season ago.
O.G. Anunoby – Toronto
2022-23 stats (32 games): 18.7 points, 5.8 rebounds, 2.2 assists, 2.2 steals in 36.7 minutes per game
Anunoby is putting together a terrific season and with the Raptors struggles, there's been speculation that he could be dealt. ESPN's Zach Lowe recently said on his podcast that the "entire league wants OG Anunoby" and added that the Raptors could get a similar haul to what the Jazz received for Donovan Mitchell. If a contender adds Anunoby, they'll add one of the league's best two-way players.
Romeo Langford – San Antonio
2022-23 stats (21 games): 6.5 points, 2.6 rebounds, one assist in 19.4 minutes per game
It's hard to figure out what Langford's role is in San Antonio. He's started nine games this season, but his minutes fluctuate wildly. Recently, Langford had a career-high 23 points in a win over the Knicks. But the next game, he logged just 16 minutes and didn't score at all. Despite being an above-average defensive player, Langford still has work to do to solidify his role in the NBA beyond this season.
Victor Oladipo – Miami
2022-23 stats (11 games): 9.4 points, 2.9 assists, 2.7 rebounds, 1.8 steals in 26.3 minutes per game
Oladipo was sidelined to begin the season due to a knee injury, but returned in early December and has scored in double figures four times in 11 games. The former IU All-American just had his best game of the season, scoring 23 points and adding five rebounds, five assists and three steals in 35 minutes in a win over the Jazz on New Year's Eve.
Thomas Bryant – Los Angeles Lakers
2022-23 stats (22 games): 11.3 points, 6.1 rebounds, one assist in 20.1 minutes per game
Bryant also missed the start of the season, but has carved out a significant role for the Lakers since his season debut on Nov. 18. Bryant has scored 21 points on two different occasions and he just went for 19 points and 17 rebounds in a win at Atlanta on New Year's Eve. A high-energy player, Bryant is maximizing his talent and should be able to stick around in the NBA for the foreseeable future.
Filed to: Eric Gordon, Noah Vonleh, O.G. Anunoby, Romeo Langford, Thomas Bryant, Victor Oladipo