Hoosiers in the NBA: Where each former IU player stands ahead of free agency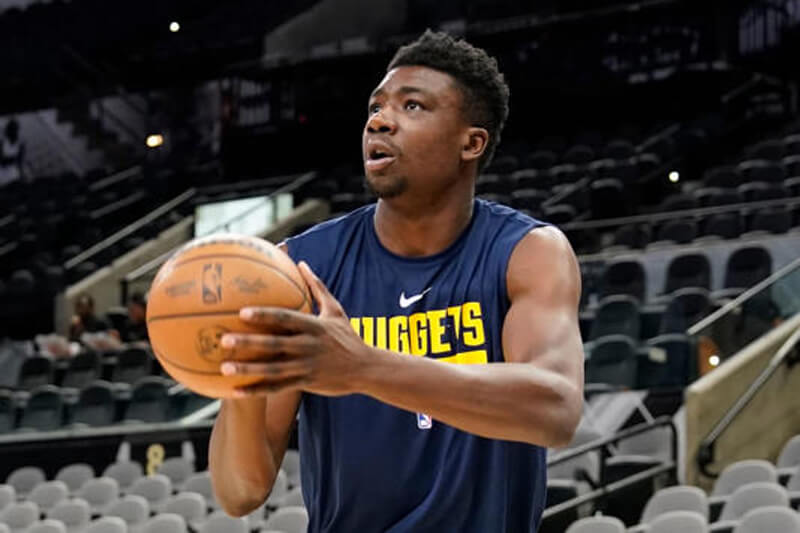 NBA free agency begins at 6 p.m. ET on Friday, June 30 and several former IU players will be looking for new deals for next season.
Among the seven IU players who suited up in an NBA game last season, only two have guaranteed contracts for next season as of Thursday afternoon.
Here's a look at the contract status of each former Hoosier ahead of the start of free agency:
Victor Oladipo – Miami Heat
Contract status: Oladipo exercised his player option for $9.4 million for 2023-24 season
Notes: Oladipo is rehabbing from a torn patellar tendon, so it's not surprising that he opted into his player option for next season in Miami. Following his surgery in the spring, there was optimism Oladipo could return to basketball activities in as little as six months.
Miami's Victor Oladipo has exercised his $9.4M option for 2023-24, source tells ESPN.

— Adrian Wojnarowski (@wojespn) June 27, 2023
OG Anunoby – Toronto Raptors
Contract status: Anunoby is entering year three of a four-year contract worth $72 million (he'll earn $18.6 million for the 2023-24 season)
Notes: Frequently mentioned in trade talks, Anunoby has a player option for the 2024-25 season worth $19.9 million. Given his value around the league as an elite defender and rising salaries due to the new CBA, it would seem unlikely that Anunoby would opt-in to that deal next offseason. It's also worth noting that Anunoby recently left Rich Paul and Klutch Sports and is now represented by CAA.
We are excited to welcome OG Anunoby to the CAA family! pic.twitter.com/YCtTx8dXDO

— CAA Basketball (@CAA_Basketball) June 28, 2023
Thomas Bryant – Denver Nuggets
Contract status: Unrestricted free agent
Notes: Bryant earned $2.1 million last season and split time between the Los Angeles Lakers and Denver, where he won an NBA championship. But Bryant wasn't a part of the Denver rotation in the playoffs. He'll likely be looking to play out the next chapter of his career elsewhere.
Romeo Langford – San Antonio Spurs
Contract status: Up in the air
Notes: Langford's rookie contract is over and San Antonio is nearing the deadline (today) to extend him a qualifying offer (worth $7.7 million) for next season. If the Spurs do not extend the qualifying offer to Langford, he will become an unrestricted free agent. If the Spurs give Langford the qualifying offer, he will have a guaranteed deal for next season but will also be able to explore the market via restricted free agency.
Cody Zeller – Miami Heat
Contract status: Unrestricted free agent
Notes: Zeller was signed by the Heat last season in late February and was a rotation player for Miami's run to the NBA finals. His contract was only guaranteed through the end of the season.
Eric Gordon – Los Angeles Clippers
Contract status: Unrestricted free agent
Notes: The Clippers acquired Gordon from the Rockets at the trade deadline, but did not pick up his team option worth $21 million for the 2023-24 season. The move reportedly saved the Clippers $110 million in luxury tax. He's still a valuable rotation player, so Gordon should have no shortage of suitors as free agency begins.
The Clippers aren't guaranteeing guard Eric Gordon's $21 million contract and he'll become a free agent, sources tell ESPN. Gordon has averaged 16 points on 37 percent three-point shooting in his 15-year career.

— Adrian Wojnarowski (@wojespn) June 29, 2023
Noah Vonleh – San Antonio Spurs
Contract status: Unrestricted free agent
Notes: Vonleh was waived by the Spurs after Boston traded him in early January ahead of the date to guarantee his contract for the remainder of the season. His NBA career is likely over.
Filed to: Cody Zeller, Eric Gordon, Noah Vonleh, OG Anunoby, Romeo Langford, Thomas Bryant, Victor Oladipo