2012-2013 Player Profile: Hanner Mosquera-Perea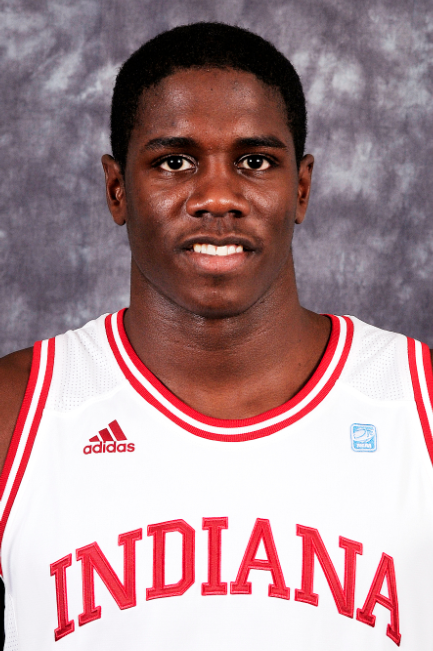 It's time for Inside the Hall's player-by-player breakdown of the 2012-2013 Indiana Hoosiers. Today: Hanner Mosquera-Perea.
As Hoosier Hysteria looms tomorrow evening, there's perhaps no more intriguing player to keep on eye on than Hanner Mosquera-Perea.
After spending a portion of the summer in a walking boot, the Columbia native is coming on strong. Alex noted in his report from Monday's practice that Mosquera-Perea appears to be a member of what Tom Crean is referring to as his "starting eight." And Crean, after saying on "The Dan Dakich Show" just last week that Mosquera-Perea was "back" but "limited" chimed in with this after Monday's practice.
"It's really amazing what he's doing, and it's made a big difference," Crean said. "Two weeks ago today, he could do 30 minutes. He couldn't even do the full 40 minutes. So to see where he's at is just fantastic. He just brings another level of edge. It's fun watching him get better day after day."
Mosquera-Perea offers the Hoosiers something that hasn't been in abundance during Crean's tenure: freakish athleticism and length. It's all over YouTube. He touched a ball 12 feet, 2 inches in the air over two years ago and has thrown down seemingly impossible alley-oops. Some of his blocks at the high school level (featured in the last link of the previous sentence) look like Bill Murray in "Rushmore" — an adult against helpless children. But the question surrounding Mosquera-Perea as he enters his freshman campaign in the candy stripes is this: Will he be able to harness his wingspan, length and the flash and rawness of athleticism into a game that features more polish, skill and fundamentals?
Time will tell, but he's finding himself in a situation that may be advantageous for such a transformation.
Had Mosquera-Perea come to campus a few seasons back, he would have been a starter from the get-go and may have had to do too much, too soon. But with an established senior in Christian Watford and the lottery-bound Cody Zeller as the presumed frontcourt starters, Mosquera-Perea won't be asked to shoulder as heavy a load, which bodes well for the pace of his development this season, one that's already had a setback with injury over the summer. He also has the added benefit of coming into an established program, one where he's already learning the ropes from upperclassmen.
Bottom line: Mosquera-Perea brings a wow factor to the court from Day 1, and he's sure to ignite the Assembly Hall faithful into at least a few "Han-ner Pe-rea" chants. He's shaping up to be the first frontcourt player off the bench, and if he's able to stay out of foul trouble as he adjusts to the college game, his ability to protect the rim is a nice plus for a team and a coach emphasizing defense and little dropoff between its starters and first reserves.
Quotable: "If you watched (the televised practice) Friday night — and I'm not even sure how much they showed — he was playing like his arms were stuck and his hands were in his pockets. He wasn't spreading out and playing. He's got a plus-8 wingspan. And now more and more every day he's bringing more of that to the forefront. Not just in blocking shots and and getting rebounds, but in trying to be more active defensively. It'll be fun to watch him because he didn't get some of that learning on the court that the other guys got." – Crean on Mosquera-Perea on Monday
Previously: Derek Elston, Christian Watford, Jordan Hulls, Maurice Creek, Victor Oladipo, Will Sheehey, Remy Abell, Cody Zeller, Austin Etherington, Yogi Ferrell, Peter Jurkin
Filed to: Hanner Mosquera-Perea