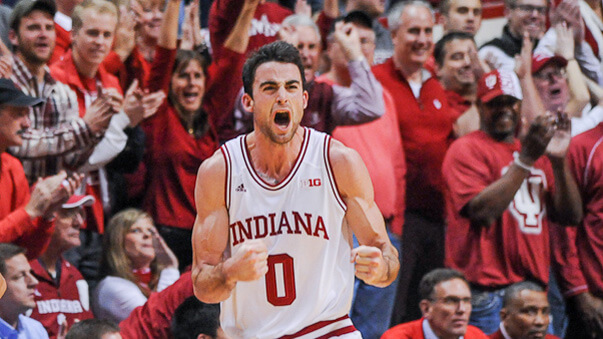 It appears that former Indiana forward Will Sheehey has found a home for his first season of professional basketball.
Sheehey will join KK Buducnost of the Adriatic League in Montenegro, according to the team's website (translated text below):
Two new players of today are officially members of the Future I-LOVE. Croatian center Robert Rikic (219cm, 24g), and a wing of the U.S. Vil SIHI (201cm, 22g) represent a new quality in Blue. Rikic has signed a three-year, while the Šihijem agreed upon years of cooperation.

Robert Rikic was born in Mostar on 29 April 1990th year. He was a cadet national team handball, Aonde switched to the basketball court, and the Croatian junior team won the bronze medal at the European Championship, the 2008th year. He was a member of Dubrovnik, Zagreb, and since 2012. Broad-up this summer.

Vil SIHI (Will Sheehey) 16.JANUAR was born in Florida. He played at the University of Indiana, where in the last year had 11.4 points, 4.3 rebounds, and 1.8 assists per game.
KK Buducnost will participate in the second-level of European competition, the EuroCup, this season. Its first game will be on October 3.