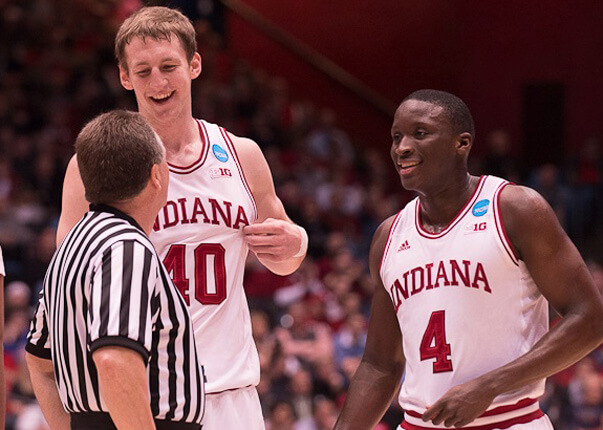 Periodically throughout the season, we'll take a look at how members of IU's 2012-2013 Big Ten championship team are performing in both the NBA and professional leagues around the world. Here's our latest update:
· Victor Oladipo, Orlando Magic
Stats: 13.7 points, 4.4 rebounds, 3.9 assists, 1.5 steals in 31.8 minutes per game
Notes: Oladipo currently sits at No. 2 on NBA.com's "Rookie Ladder" rankings, just behind Philadelphia guard Michael Carter-Williams. His minutes and scoring are up since our last update and it currently appears to be a three-man race for Rookie of the Year with Oladipo, Carter-Williams and Utah's Trey Burke as the contenders.
Notable recent performance: 35 points, eight assists and four rebounds in a 128-125 triple overtime loss to Chicago on Jan. 15. Oladipo played 57 minutes.