Hulls, Watford help Armored Athlete advance in The Basketball Tournament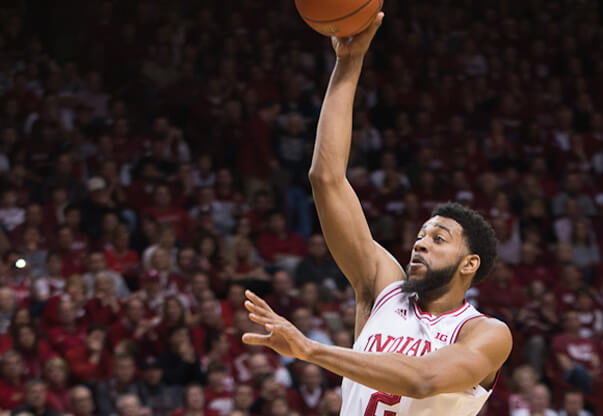 Former Indiana teammates Christian Watford and Jordan Hulls are moving on to the "Super 17" in The Basketball Tournament (TBT).
Watford and Hulls are teammates for Armored Athlete in TBT, a 5-on-5, single elimination, winner-take-all event for $1 million.
Armored Athlete won a pair of games over the weekend in Chicago to move on and will play again on Friday, July 24 in Chicago.
On Saturday, Armored Athlete beat Chicago Elite, 98-86 and followed up that effort on Sunday with a comfortable 91-73 win over Reach 1 Teach 1.
In the win over Chicago Elite, Hulls finished with 23 points, including six 3-pointers, and six assists while Watford added 18 points and seven rebounds.
Against Reach 1 Teach 1, Watford had 18 points, nine rebounds and four assists while Hulls chipped in 16 points and nine assists.
Armored Athlete will play the Illinois Hoopville Warriors, which advanced to the the quarterfinals in last year's TBT, on Friday at 10:15 p.m. ET.
Filed to: Christian Watford, Jordan Hulls