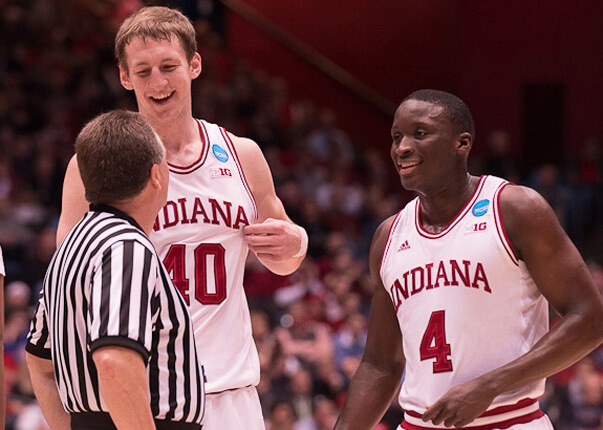 Periodically throughout the season, we'll take a look at how members of IU's 2012-2013 Big Ten championship team are performing in both the NBA and professional leagues around the world. Here's our latest update:
· Victor Oladipo, Orlando Magic
Stats: 13.7 points, 4.4 rebounds, 3.9 assists, 1.5 steals in 31.8 minutes per game
Notes: Oladipo currently sits at No. 2 on NBA.com's "Rookie Ladder" rankings, just behind Philadelphia guard Michael Carter-Williams. His minutes and scoring are up since our last update and it currently appears to be a three-man race for Rookie of the Year with Oladipo, Carter-Williams and Utah's Trey Burke as the contenders.
Notable recent performance: 35 points, eight assists and four rebounds in a 128-125 triple overtime loss to Chicago on Jan. 15. Oladipo played 57 minutes.
· Cody Zeller, Charlotte Bobcats
Stats: 5.0 points, 3.8 rebounds, 1.1 assists in 16.7 minutes per game
Notes: Zeller is still in the Charlotte rotation, but he was the subject of a recent article in The Charlotte Observer where Bobcats coach Steve Clifford talked about his transition from Indiana to the NBA: "He's made gains. But he needs to learn how to act like a pro, think like a pro, practice like a pro, play like a pro. That's not easy to do at 20 or 21 years old," Clifford told the Observer. "When Cody went to practice at Indiana, probably if he's at 70 percent concentration, he's still the only 7-footer there. Those guys can't keep him from doing things. Here, if he's not on, he'll be dominated."
Notable recent performance: Five points, six rebounds and a block in a 95-92 loss at Philadelphia on Jan. 15. Zeller played 19 minutes.
· Christian Watford, Hapoel Eilat (Israel)
Stats: 10.3 points, 5.2 rebounds, 1.3 steals, 1.1 assists in 26.9 minutes per game
Notes: Over his last three games, Watford is averaging just a shade over 12 points and for the season, he's shooting 52.7 percent on 2s, 36 percent on 3s and 82.5 percent from the foul line. Hapoel Eilat is 8-8 and in seventh place in the Winner League.
Notable recent performance: Team-high 17 points and five rebounds as Hapoel Eilat beat Greentops Netanya 84-78 on the road on Jan. 12.
· Jordan Hulls, Energa Czarni (Poland)
Stats: 9.3 points, 3.8 assists, 2.9 rebounds, 1.1 steals in 23.1 minutes per game
Notes: Over his last three games, Hulls is averaging 10.3 points, 4.6 assists and 3.3 rebounds and he knocked down 6-of-14 from behind the 3-point line in that stretch. Energa Czarni is 8-7 and tied for fifth place in the Polish Basketball League.
Notable recent performance: 12 points, seven assists and four rebounds as Energa Czarni fell 81-73 at Stelmet ZG on Jan. 12.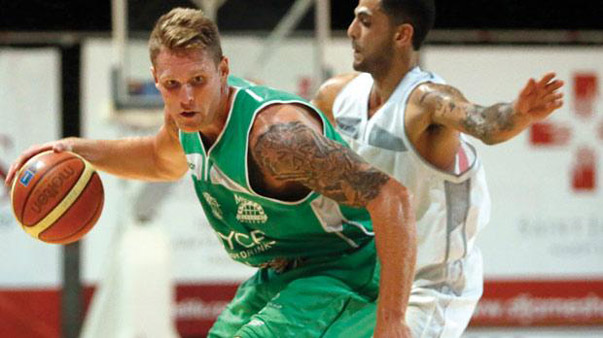 · Derek Elston, Floriana (Malta)
Notes: The most recent update available on Elston is from Jan. 19, when Elston scored 18 points in a 69-65 loss to the Starlites. December's Times of Malta reported that he was named the MBA player of the month for the second straight month. According to the story, Elston "was an inspirational figure behind the Greens' results, scoring 124 points and being the best scorer for November in the championship, also nailing four three-pointers in the process. The American player also had an average of 13.75 rebounds, 3.00 steals and 2.50 assists per game."
Filed to: Christian Watford, Cody Zeller, Derek Elston, Jordan Hulls, Victor Oladipo