Hulls on second pro season: "It's been good so far"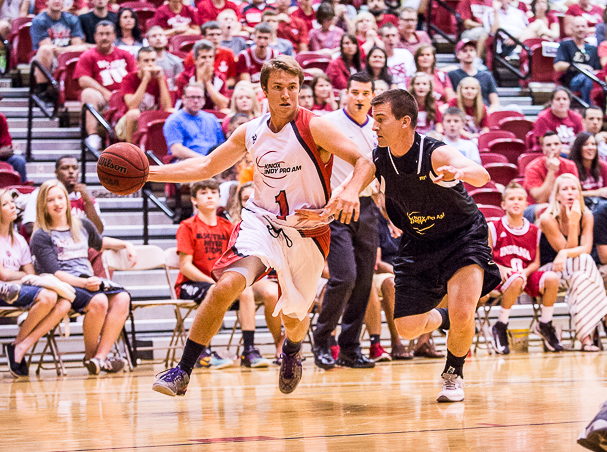 Former Indiana guard Jordan Hulls is off to a solid start in his second season of professional basketball.
After spending his first pro season in Poland, Hulls opted for a change of scenery in year two and is playing point guard for Sigal Prishtina in Kosovo.
Sigal Prishtina plays in both the Balkan League and the Kosovo SuperLeague and is a combined 10-0 to start the season. Hulls is averaging 9.3 points, 5.3 rebounds, five assists and 2.7 steals in Balkan League games and 9.2 points, 5.8 assists and 4.6 rebounds in Kosovo SuperLeague contests.
"It's been good so far," Hulls told Inside the Hall. "The competition level is not as great as what it was in Poland, but I'm getting to play a lot more. I'm playing the one, getting to play a lot more free."
Hulls, who is getting married next summer, says the toughest part of playing overseas is the amount of downtime when he's not at a game or practice.
The opportunity to play basketball for a living is one that he's tremendously grateful for, but the former Bloomington South Mr. Basketball and state champion said he's taking things on a year-to-year basis.
"It's definitely year-to-year," he said. "Obviously I want to play as long as possible, but it's hard to predict the future and what's going to happen. It'd be great if we could come overseas and she (his fiancé) could go work on an army base and be a nurse there. That's always an option to have. She's letting me live out my dreams and I want to be able to let her live out hers as well."
Beyond basketball, Hulls stays involved with Never Lose Hoop, which was originally founded to help offset the high cost of medical bills associated with cancer treatments for his father, J.C.
The organization hosts a golf tournament every year with the goal of helping kids who are affected by cancer. Hulls serves on the board for the organization.
Some of the things Never Lose Hoop works to provide is basic financial support, sending kids to different camps, educational and emotional support opportunities and basic needs like clothing, food and school supplies.
Never Lose Hoop is currently partnering with Nameonthecourt.com, which sells personalized prints of the Assembly Hall floor. By using the promo code "JHNLH" at checkout, 10 percent of your purchase will go to support the cause of Never Lose Hoop.
"My dad was diagnosed with cancer going into my senior year (at IU) and once he got healthy, we saw how it affected our family," he explained. "So we thought it'd be a great idea to help raise money for these kids."
Filed to: Jordan Hulls