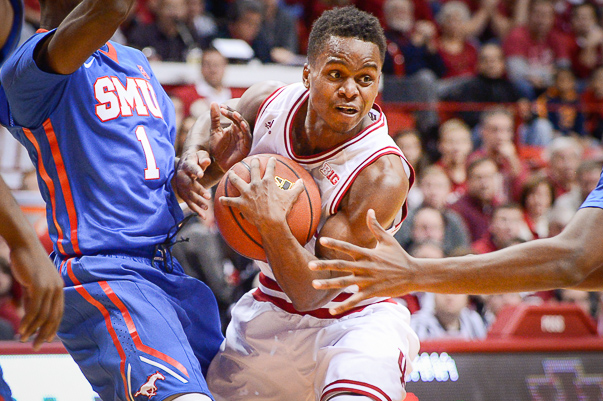 It wasn't easy, but Indiana passed its first legitimate test of the season on Thursday night with a 74-68 win over No. 22 SMU at Assembly Hall.
Here's a look at five takeaways from IU's win over the Mustangs:
· Turnovers tell the story: When Larry Brown and his staff go back and look at this loss, the glaring number that will stand out for the Mustangs is turnovers: 19 of them. SMU shot an effective field goal percentage of close to 62 percent, won the rebounding battle and still lost by six because it turned it over on 28.4 percent of its possessions.
Indiana, on the other hand, has been justifiably criticized for turnovers in the past but only turned it over on 10.5 percent of its possessions on Thursday night. Nick Zeisloft, James Blackmon Jr. and Yogi Ferrell combined for 49 points and no turnovers.
In a game that was played much more in the halfcourt than IU's previous two contests (67 possessions), it's solid progress for this group to take care of the ball that well against the length and athleticism of SMU.
· James Blackmon took over offensively: Indiana didn't shoot the ball well from the field as a team, but James Blackmon Jr. again showed efficiency as he hit 7 of his 15 field goal attempts and also went 7 of 7 from the foul line for 26 points.