Hanner Mosquera-Perea transferring to East Tennessee State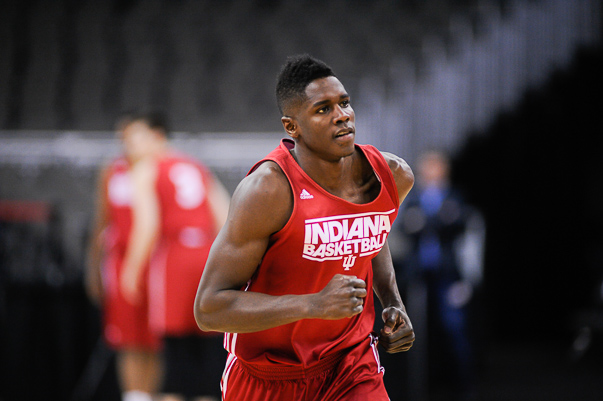 Former Indiana forward Hanner Mosquera-Perea will continue his college career at East Tennessee State, according to a report from Jeff Goodman of ESPN.com. Indiana Elite, his former AAU program, confirmed the report.
Mosquera-Perea averaged 6.5 points and 4.3 rebounds for the Hoosiers last season, but was dismissed from the program earlier this month. The Colombia native scored in double figures nine times last season and had a double-double in IU's win at Nebraska on Dec. 31.
A four-star recruit in Indiana's 2012 recruiting class, Mosquera-Perea was suspended the first nine games of his freshman season by the NCAA.
As a sophomore, he was arrested for operating while intoxicated and was suspended two games.
Peter Jurkin, who played two seasons at Indiana, transferred to East Tennessee State following the 2014-2015 season. The Buccaneers hired Steve Forbes, who spent the last two seasons as an assistant coach at Wichita State, on March 30.
Due to NCAA transfer rules, Mosquera-Perea will have to sit out next season and will have one season of eligibility remaining.
Mosquera-Perea is one of five IU players to leave the program this offseason joining Devin Davis (dismissed), Max Hoetzel (San Diego State/transfer), Stanford Robinson (Rhode Island/transfer) and Jeremiah April (transfer).
Filed to: Hanner Mosquera-Perea