2018-2019 Player Profile: Juwan Morgan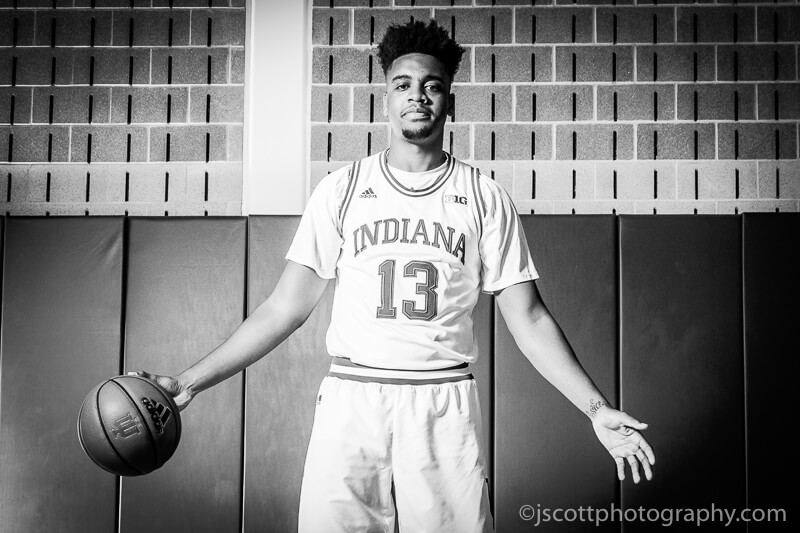 With the start of college basketball season on the horizon, we've transitioned from our look at other Big Ten programs to our player-by-player previews of the 2018-19 Indiana roster. Today, our profiles conclude with a look at Juwan Morgan. (Previously: Jerome Hunter, Robert Phinisee, Damezi Anderson, Jake Forrester, Romeo Langford, Race Thompson, Justin Smith, Clifton Moore, Al Durham Jr., Devonte Green, De'Ron Davis, Zach McRoberts, Evan Fitzner)
For two years, Juwan Morgan flew under the radar at Indiana; his impact moderate, his role complementary.
But a light went off for Morgan last year as a junior. His confidence grew with every game he played, and that translated to him more than doubling his points per game and earning a second team All-Big Ten nod.
This year, Morgan is looking for a repeat performance, with one exception: leading his team to the NCAA Tournament.
"I expect [winning] a lot," Morgan said at IU media day. "I think the work we've put in and just how hard we go at each other in practice, I just can't wait to see how it is when the person across from us isn't wearing the same colors."
Morgan could be the most important player on the Hoosiers this year, both on and off the court.
On the court, Indiana will lean on him as an established scorer. He averaged 16.5 points per game and 7.4 rebounds per game last year, but those numbers don't do his impact justice. He was IU's most consistent and reliable player. When he was subbed out, his absence was felt. With most of his teammates going through highs and lows at their own paces, he'd often have to carry the team.
Off the court, Morgan evolved into a leader last year. He was the glue that held the team together. He'd push his teammates in practice. He led by example and would pride himself on being the hardest worker on the team. He was voted captain for this year along with Zach McRoberts, so his leadership will continue to be essential to the Hoosiers.
His teammates are thrilled to have Morgan back.
"Juwan is Juwan," Al Durham said. "He's going to sit there and be Juwan. He's going to be great. Him just being him, pushes everybody and makes everyone around him better."
"Oh it's big. Having a senior leader that we maybe weren't going to have for this year, but he decided to come back," Justin Smith said at IU media day. "So having that added leadership is really going to help us."
Morgan left the program in the spring to test the NBA waters before eventually returning. He said his biggest takeaway from that process is to keep doing what he's been doing. He'll likely play the four or the five for Indiana for most of the season.
Archie Miller said Morgan needs to take his same mentality of blocking out the outside world from last season into this year.
"If he can do that again as a senior, I think that he'll show some of the added dimensions that he's added, without stress, and I also think he'll be able to carry our team in big games here early in the season because I do think he has a confidence level," Miller said.
Bottom Line: The sky is the limit for Morgan as a senior. If he plays up to the potential he showed last year, he could rank among the top players in the country. With Romeo Langford added to the fold, Morgan won't have to shoulder quite as much of the scoring load as he did last year. But Morgan's play will dictate IU's season. The Hoosiers will not succeed without Morgan playing a major role.
Quotable: "I haven't really thought about that. I just want to be remembered for just being a tough kid, being somebody that everybody wants on their team, that you never want to go against. Once we get in between those lines, you know exactly what you're going to get from me, and just a culture of winning here at IU." -Juwan Morgan, at IU media day, on what he wants his IU legacy to look like.
Filed to: 2018-2019 season preview