2018-2019 Player Profile: Jake Forrester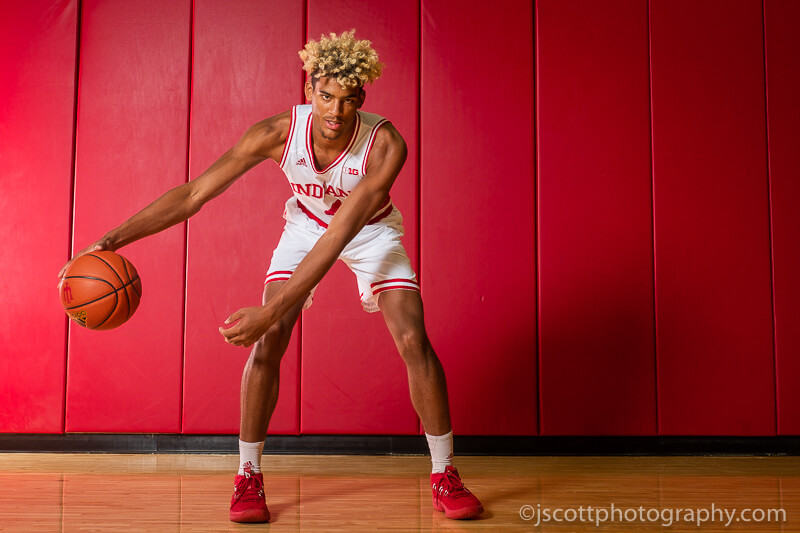 With the start of college basketball season on the horizon, we've transitioned from our look at other Big Ten programs to our player-by-player previews of the 2018-19 Indiana roster. Today, our profiles continue with a look at Jake Forrester. (Previously: Jerome Hunter, Robert Phinisee, Damezi Anderson)
In Archie Miller's first season at the helm in Bloomington, frontcourt depth was a major deficiency.
That's likely to change in season two under Miller as the Hoosiers welcome a host of newcomers that includes Saint Mary's transfer Evan Fitzner, redshirt freshman Race Thompson and freshman Jake Forrester.
The 6-foot-8 Forrester arrives at Indiana after a successful career at the Westtown School, a preparatory academy in West Chester, Pennsylvania. At Westtown, Forrester teamed with guys like Mohamed Bamba, now a member of the Orlando Magic, and Cameron Reddish, a freshman at Duke who is expected to be a top five pick in next June's NBA draft.
Forrester was never the program's go-to-guy, but he was a high energy guy that Westtown grew to depend on to win games.
"Jake's a constant high energy guy. And playing hard is a skill," Westtown coach Seth Berger told Inside the Hall over the summer. "And that's a skill that Jake has every day. He gets in the gym and he's going to give you everything he's got."
The energy Forrester brings will be valuable on and off the floor for the Hoosiers.
Described as a guy who is "really comfortable saying whatever he is thinking" by Berger, it's not hard to imagine Forrester growing into a leader within the program.
"It's really refreshing. For a young man, he's really comfortable saying what he's thinking and doesn't really have a whole lot of inhibitions about that," Berger explained. "Because you know you're getting a true, honest and transparent Jake, it's really refreshing. I think it's one of the reasons that a lot of people are drawn to him."
As a freshman, Forrester is likely to come off the bench to provide hustle plays, offensive rebounds and blocked shots.
In the long term, the coaching staff sees Forrester growing into an important piece of the puzzle as the program attempts to climb up the Big Ten standings.
"Over the course of his career here and what he's trying to do with his game, he's got a great work ethic, and I think he'll be a guy that really you can see really evolve, and as he leaves here one day, see as a much different player," Archie Miller said at media day. "But he's coming in with an energy level that we didn't have last year."
Bottom Line: Forrester's style of play should earn the respect of Indiana fans immediately. He's long, athletic and has a propensity to make hustle plays. Offensively, his game needs polish, but that should come with time and experience at the Big Ten level. In a frontcourt rotation that appears to be unsettled beyond a few returning stalwarts, Forrester has a chance to carve out a role as a freshman.
Quotable: "He is a livewire. He as energetic, as vocal, as high-strung of a guy as I've had come into college in a while. He provides instant energy. He provides instant energy, he provides instant talk. He can be the life of the room, and in practice just more so than anything, you really need life in practice, which I love. With that motor, he's also a guy that's not afraid. He's going to challenge you on both ends of the floor, whether he's trying to dunk on you or whether he tries to block your shot, which is another great attribute to have." – Miller on Forrester at IU's media day.
Filed to: 2018-2019 season preview, Jake Forrester