2018-2019 Player Profile: Damezi Anderson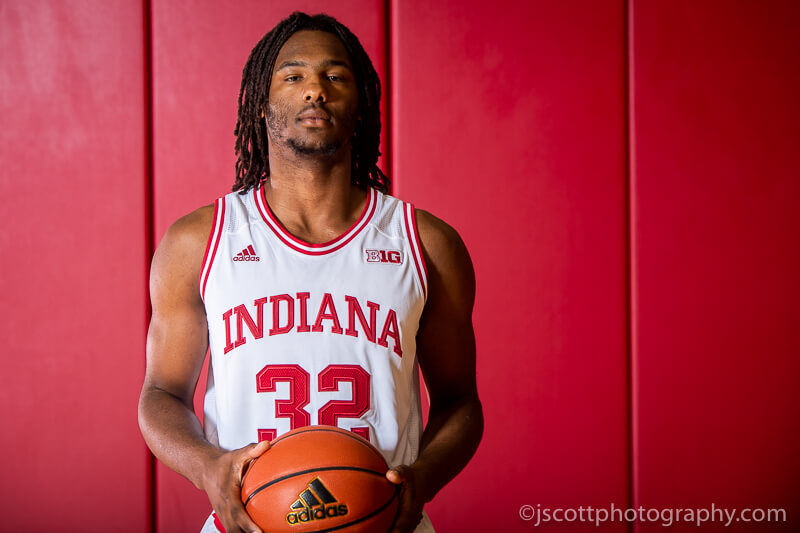 With the start of college basketball season on the horizon, we've transitioned from our look at other Big Ten programs to our player-by-player previews of the 2018-19 Indiana roster. Today, our profiles continue with a look at Damezi Anderson. (Previously: Jerome Hunter, Robert Phinisee)
It didn't take Archie Miller long to prove that he would be a force on the in-state recruiting trail.
Less than four months after taking the reins in Bloomington, Miller landed his first in-state commitment in South Bend Riley forward Damezi Anderson.
Anderson's pledge to the Hoosiers was notable for a couple of reasons. Indiana beat out two other Big Ten programs in Michigan and Purdue for his commitment. The Boilermakers had been named the de facto leader for Anderson for months, but Indiana moved quickly under Miller to change that.
"I really liked the visit there and the new coaching staff," Anderson told Inside the Hall on the day he committed. "It's really home for an Indiana kid. My family and I thought it was the best fit (for me)."
In addition to beating out two Big Ten rivals for Anderson, landing a prospect from South Bend was also newsworthy for the program. The Riley forward became the first player from South Bend to commit to taking a scholarship in Bloomington since Tom Abernethy, who joined the program in 1972.
So what will Anderson bring to this year's Indiana team? Shooting and the ability to score.
The all-time leading scorer in South Bend boys history, Anderson is a physical forward who can shoot from the perimeter and also finish through contact. He's also a player with a drive to improve, according to Eric Brand, who coached Anderson as a senior at Riley.
Brand spent just one season as the coach at Riley, which finished last season 26-1 in large part due to Anderson's productivity.
"He really wanted to bring a state championship to South Bend," Brand told Inside the Hall over the summer. "We fell a little short. But he wanted to compete, he wanted to get coached and he wanted to get better. He was very coachable, overall."
The challenge for Anderson as a freshman will be earning minutes in a crowded wing and forward rotation in Bloomington. To do so, he'll have to prove he can defend at the Big Ten level.
Among the many things Indiana fans learned about Miller during his first season in Bloomington was that defense isn't optional in his system. If Anderson can answer that call, he could carve out a role on what could be a deep bench for the Hoosiers.
Bottom Line: Beyond the obvious top tier guys, it will be fascinating to watch the battle for minutes on this Indiana roster. Anderson's direct competition for minutes will be guys like Justin Smith and Jerome Hunter, both of whom appear to have a leg up as the season approaches. However, Anderson can score in bunches and Indiana struggled to find reliable shooting on last season's team. While his role may be limited as a freshman, Anderson has the potential for a productive career for the Hoosiers.
Quotable: "Damezi is an excellent addition to our program.  He is a big wing who has a knack for scoring the basketball. His ability to shoot the basketball with great range has stood out from the first time I watched him play. Damezi and his family are very excited that he is the first scholarship basketball player from South Bend that has signed with IU in almost 45 years." – Miller on Anderson last November.
Filed to: 2018-2019 season preview, Damezi Anderson