2018-2019 Player Profile: Devonte Green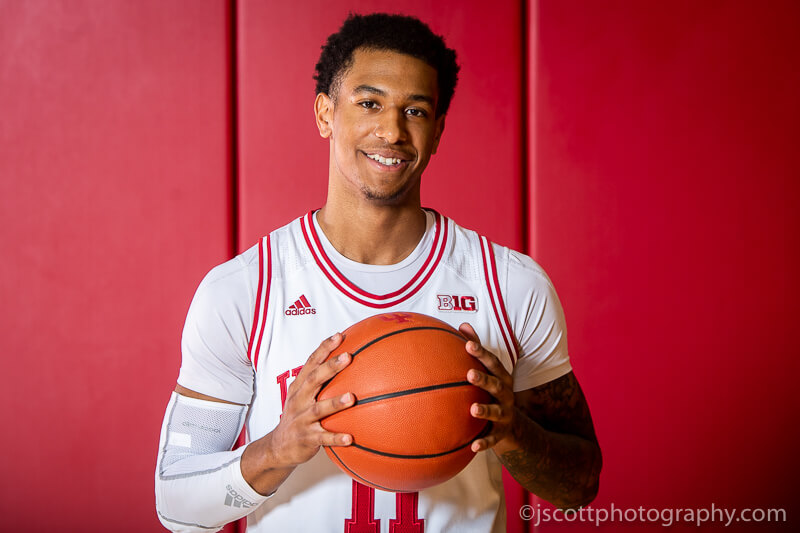 With the start of college basketball season on the horizon, we've transitioned from our look at other Big Ten programs to our player-by-player previews of the 2018-19 Indiana roster. Today, our profiles continue with a look at Devonte Green. (Previously: Jerome Hunter, Robert Phinisee, Damezi Anderson, Jake Forrester, Romeo Langford, Race Thompson, Justin Smith, Clifton Moore, Al Durham Jr.)
In his first two years with Indiana basketball, Devonte Green's biggest kryptonite was himself.
Green regularly showed the flashes of potential that brought fans to their feet. However, he far too often made a critical mistake that overshadowed any positives.
The junior guard said he worked on strengthening his mentality in the offseason, adding that one of the toughest things for him to work on was putting mistakes behind him and not letting them lead to more mistakes.
"I think last year there were just times I mentally wasn't as focused or mentally was just going through it all," Green said at IU media day. "Just I think I mentally developed and I think that will keep consistency in my game this year."
Green was in and out of the starting lineup for most of the season, although he settled into the lineup for the final seven games of the season. He averaged 22.5 minutes per game last season, a figure that jumped to 26.8 in the last nine games of the year. He posted 7.6 points and 2.5 assists per game as a sophomore after putting up 4.4 points and 1.1 assists per game as a freshman.
IU head coach Archie Miller said Green's performance often dictated the team's outcome last year.
"When he played well last year, our team was a lot different," Miller said at IU media day last month. "We had some really, really good wins and we had some really, really good performances when he played well. When he didn't play well or we didn't have that other guard on the floor at times, that's when I thought we really struggled."
The production Indiana gets out of the point guard position could similarly impact this year's team. Green has been locked in a battle for the starting job and for minutes with freshman Rob Phinisee and sophomore Al Durham Jr. With a potentially game-changing shooting guard added to the squad in Romeo Langford, Indiana's ability to set him and Juwan Morgan up for success could define this year's team.
Miller, a former guard himself, knows the importance of strong guard play.
"We came down to so many games in the last four minutes, and that's usually when it comes down to winning time," Miller said at IU media day. "And I always say if you've got great guards the last four minutes of the game, you trust those guys to make the plays."
Bottom Line: Green should have the inside track to start the season at point guard for the Hoosiers. That being said, he's facing and will continue to face stiff competition from Phinisee, and if Green is unable to develop more consistency in his game he could lose minutes to Phinisee or Durham. Regardless of his role, Green will be an important player for Miller this season. He plays a key role in the pack-line defense, and his passing flair is a unique skill set within the Hoosiers. As the point guard position is one of the biggest questions for IU heading into the season, Green has a chance to be among the team's biggest answers.
Quotable: "If you ranked our players top to bottom in consistency, it would be very hard for me to tell you that Devonte didn't have as consistent as an off-season as any guy. How that translates as we start practice and games start looming and minutes start to be handed out, that's where as a junior you'd hope he would be the guy that could really see the light at the end of the tunnel. He's got a great opportunity to have a great role on this team, and he's just got to embrace what we're asking him to do." – Miller at IU media day
Filed to: 2018-2019 season preview, Devonte Green