2018-2019 Player Profile: Romeo Langford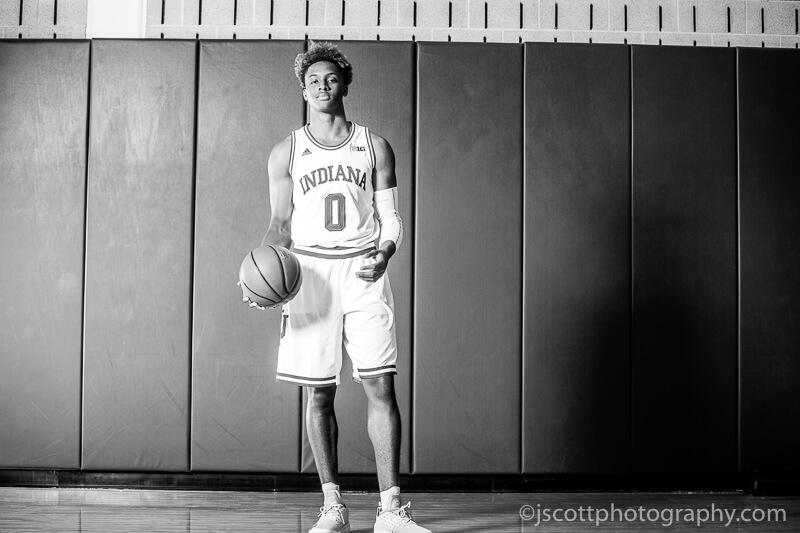 With the start of college basketball season on the horizon, we've transitioned from our look at other Big Ten programs to our player-by-player previews of the 2018-19 Indiana roster. Today, our profiles continue with a look at Romeo Langford. (Previously: Jerome Hunter, Robert Phinisee, Damezi Anderson, Jake Forrester)
Just over two months after taking the Indiana job in the spring of 2017, Archie Miller spoke to a crowd of close to 1,000 at an annual IU fan gathering at Huber's Winery in Borden, Indiana.
Miller was just a month removed from his first trips on the recruiting trail as IU's coach. Most of the fans in attendance were fully aware that Miller had spent significant time tracking a local prospect whom every program in the country coveted: Romeo Langford.
During his speech, Miller quipped off two sentences that whipped the room into a frenzy.
"One thing I can say, we can't talk about recruiting," he said. "But I do know where New Albany, Indiana is."
At the time, it appeared Indiana was a long shot to land Langford. The five-star guard already had scholarship offers from Duke, Kentucky, Kansas, UCLA, North Carolina, Louisville and many others.
But Miller and the IU coaching staff worked to make up ground with Langford and earned a spot in his top seven released in late August of 2017.
By late September, Louisville was eliminated due to its involvement in the college basketball FBI scandal and Indiana surged to the lead pack. A visit to Hoosier Hysteria make a major impression on Langford and his family. By the winter, the Hoosiers were in Langford's top three and ultimately landed his commitment in late April of 2018.
Langford's pledge to Indiana shifted expectations for the program in a significant way. After missing the postseason altogether in Miller's first season, the Hoosiers are a fringe top 25 team entering the 2018-2019 season.
The return of Juwan Morgan and a strong supporting cast are also a big deal for Indiana, but Langford's presence moved the needle nationally and drew the attention of Big Ten foes.
So how does Langford fit this Indiana team? He's exactly what the Hoosiers were sorely missing a season ago.
At 6-foot-6 and 215 pounds, Langford's ability to effortlessly glide all over the floor and score from everywhere is what makes him so intriguing to NBA teams. He can shoot it from the perimeter and the midrange. He can get into the lane and finish or get to the foul line. And he's also a force in transition. His length and athleticism should allow him to develop into an above average defender.
While there's no question he's a superstar already in Indiana, Langford's low key personality has allowed him to fit right into his new surroundings in Bloomington.
"He's embraced the system. He's embraced what we've tried to get through to him," Miller said last month at media day. "But he's got a long road ahead like the rest of them, and we look forward to coaching him, to be honest with you. I think he's really, really in a good place in terms of being here, getting coached, being with his teammates, getting pushed. He's having a good time. Obviously it's a great place to go to school. We feel good about where he's at."
Bottom Line: Langford will be the most scrutinized player on this year's Indiana team, but like any freshman, will have his share of ups and downs. Fortunately for Langford, the scrutiny will be nothing new after a storied prep career at New Albany in which he finished as the state's fourth all-time leading scorer. A member of the preseason All-Big Ten team, Langford should slide right into the IU starting lineup and make a major impact on day one.
Quotable: "I think you can probably say he's very athletic or watch him play and say, wow, but he just does things so easy and so smoothly. If he was a football player, he'd be Randy Moss. If he was a track athlete, he'd probably be Usain Bolt or one of those guys. Just the stride, the elevation, quick jumps, second jumps, the — just the knifing through people, covering ground from rim to rim, things just like that that just — he probably takes for granted but in most cases you watch him and he really makes it look easy." – Miller on Langford.
Filed to: 2018-2019 season preview