Indiana ranked No. 28 in initial KenPom ratings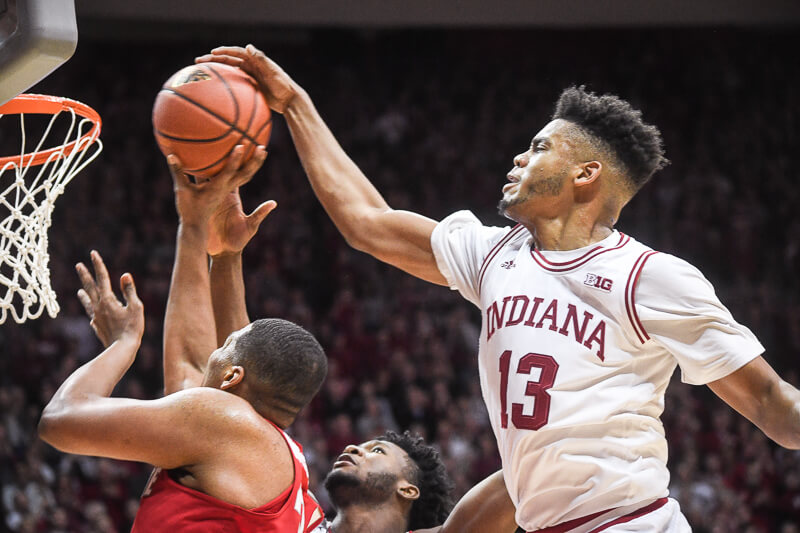 The new KenPom.com ratings are out for the 2018-2019 season and Indiana will begin ranked much higher than a season ago.
IU will begin the season at No. 28 in Pomeroy's ratings, which is fifth highest for a Big Ten team. Last season, Indiana was No. 65 to start the season and finished No. 71.
The rest of the Big Ten is ranked as follows: Michigan State (13), Purdue (18), Wisconsin (20), Michigan (24), Maryland (30), Penn State (32), Iowa (35), Nebraska (38), Ohio State (41), Northwestern (58), Minnesota (60), Illinois (85) and Rutgers (149).
The Hoosiers sit at No. 27 nationally in offensive efficiency in the preseason, according to Pomeroy, and at No. 33 in defensive efficiency. Indiana finished last season ranked 92nd nationally in offensive efficiency and 65th in defensive efficiency.
Pomeroy projects IU to finish 11-9 in the Big Ten. The overall record projected for the Hoosiers by Pomeroy is 20-11. Last season, Pomeroy projected Indiana to finish 8-10 in the Big Ten and the Hoosiers went 9-9.
The highest rated non-conference opponents on IU's schedule according to Pomeroy's ratings are Duke (2), Marquette (29), Butler (31), Louisville (63) and Arkansas (64).
Other non-conference opponents for the Hoosiers this season include UC Davis (172), UT Arlington (229), Montana State (269), Jacksonville (281), Central Arkansas (288) and Chicago State (344).
Filed to: 2018-2019 season preview