2018-2019 Player Profile: Zach McRoberts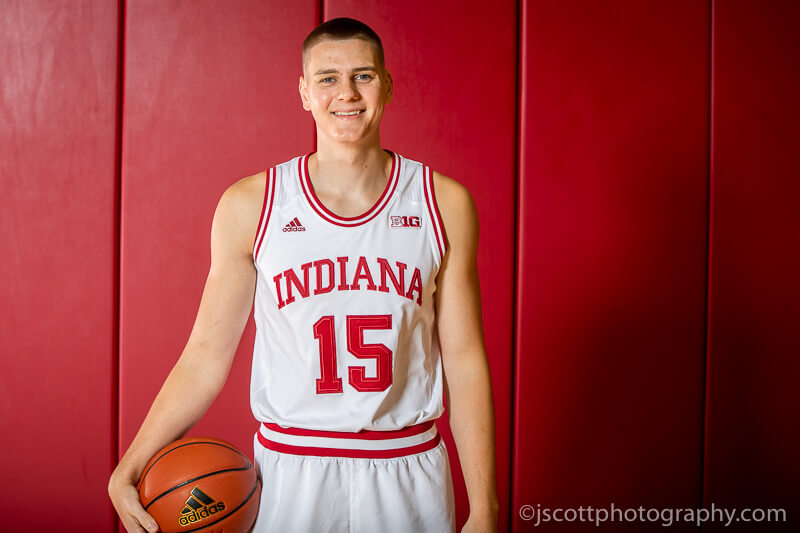 With the start of college basketball season on the horizon, we've transitioned from our look at other Big Ten programs to our player-by-player previews of the 2018-19 Indiana roster. Today, our profiles continue with a look at Zach McRoberts. (Previously: Jerome Hunter, Robert Phinisee, Damezi Anderson, Jake Forrester, Romeo Langford, Race Thompson, Justin Smith, Clifton Moore, Al Durham Jr., Devonte Green, De'Ron Davis)
It's been an unusual journey for Zach McRoberts. Once a kid that had all but given up on playing basketball at the collegiate level after leaving Vermont for Indiana, he now enters his senior season as a captain of the Hoosiers, a likely starter on opening night and a fan favorite.
He's also still a walk-on.
McRoberts wasn't given much favor by Archie Miller at the beginning of last season, failing to see the floor in three of Indiana's first five games. But by early December, the Carmel native had worked his way into the rotation, garnering double-digit minutes for the remainder of the season and starting in the team's last 17 games.
McRoberts was a timid shooter as a sophomore and that continued at times last year as he'd pass up open looks on the perimeter. But he appeared to gain confidence as the season went along and surprisingly ended up as the team's best 3-point shooter from a percentage standpoint (39.4). But that came on just 33 attempts in 613 minutes, by far the lowest attempts by a Hoosier regular not named Justin Smith or Freddie McSwain.
This season, the one-two combo of Romeo Langford and Juwan Morgan's scoring talents will draw help defense, leaving space for shooters in Indiana's offense. If McRoberts becomes truly confident in his shot by firing away more and is able hit with close to the same consistency as last season, it'll be huge for a team that finished a dreadful 307th in the country in 3-point percentage a year ago (32.2). Langford and Morgan could create other opportunities for McRoberts as well. But after using just 8.4 percent of Indiana's possessions last year, it's unlikely he'll factor in as a big contributor on the offensive side of the ball, though his penchant for being in the right place at the right time is sure to garner him more than a couple buckets this season.
McRoberts' defense is his calling card. He was an absolute pest in the passing lanes a season ago. His steal percentage (4.0) led the Big Ten in conference play. His overall steal percentage (3.6) was good for 37th best in the country. McRoberts is also a strong on-ball defender and should have a better handle of Miller's pack line defensive system, one in which he can now teach to Indiana's freshmen.
Bottom Line: McRoberts' defense, hustle, heart and feel for the game make him a hard player to keep off the floor, even if he's limited offensively. It feels like he's earned a starting spot for Miller in his senior season, but with the depth and talent on the Hoosiers this year, that's no sure thing — especially as the schedule moves along. That said, whether in the starting lineup or off the bench, McRoberts is likely to be an important contributor for the Hoosiers in 2018-2019.
Quotable: "I think there's an admiration, he's admired for what he does. The guy never complains. I think just in the off-season, in talking to him, watching him work, he wants to get better. He's definitely one of the most, if not the most, trusted guy. When you're out there on the floor, everyone knows what you're going to get. He's going to have the team in mind all the time. It didn't surprise me at all that he was voted by the players as one of the captains." – Miller on McRoberts at Big Ten media day
Filed to: 2018-2019 season preview, Zach McRoberts