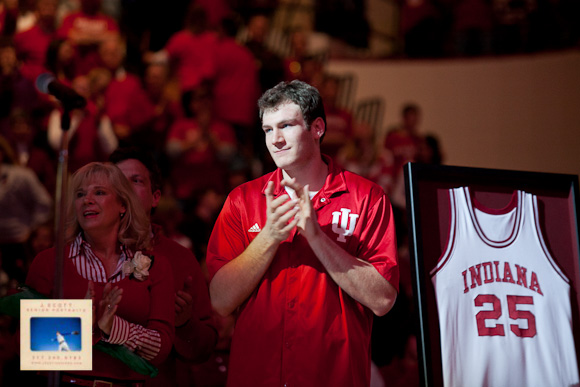 Welcome to "That's A Wrap," our player-by-player recap of the 2011-2012 Indiana Hoosiers. Today: Tom Pritchard. Editor's note: Read our senior day feature on Pritchard here.
Final stats (36 games): 1.3 ppg, 1.6 rpg, 0.4 apg, 55% FG in 9.9 minutes per game
Tom Pritchard never had it easy during his time in Bloomington. He and Verdell Jones, who we looked at yesterday, had to sacrifice more than any other players on the Indiana roster.
Pritchard said he originally committed to Indiana because he wanted an opportunity to play in the NCAA Tournament. Even when it became clear it would be quite a while before the Hoosiers were back in the Big Dance — and once it became clear his role would be much different than the one he played in high school — Pritchard decided to honor his commitment.
His minutes dipped from 29 per game his freshman year to 19.9 as a sophomore, 18.2 as a junior, and only 9.9 this season. With the addition of coveted big man Cody Zeller, Pritchard became a sparingly used energy guy off the bench. He tried to prepare Zeller for Big Ten competition in practice, and he did his best to affect the game in the short time he was on the floor.
Pritchard, who was often blamed by the fans during his sophomore and junior seasons as the team struggled, started to become a fan favorite toward the end of his career. His put-back dunk against Minnesota last season became an instant hit on YouTube (ironically off a miss from Jones), and Hoosier Nation started to see how much Pritchard had given up for the good of the team.