Tom Pritchard scored a season-high seven points and aided in the Hoosiers' strong offensive rebounding effort by snagging three in Indiana's 103-89 win against the Hawkeyes on Sunday inside Assembly Hall. He also drew two charges and recorded a steal in his 13 minutes of action.
A look at Pritchard's offensive contributions in the latest edition of Film Session.
1) PICKIN' & ROLLIN' &  SCORIN' // STEALIN' & FINISHIN' ON THE BREAK
Pritchard sets a ball screen for Verdell Jones down in the left corner: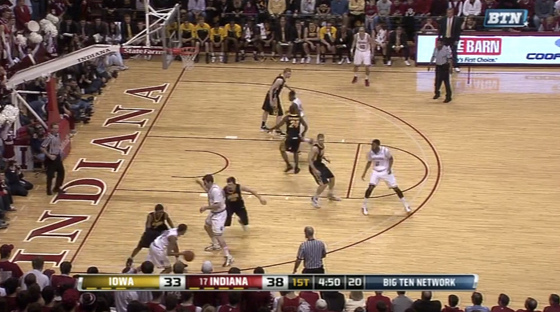 Pritchard rolls to the hole. Jones comes around his screen to the left wing with Zach McCabe hedging: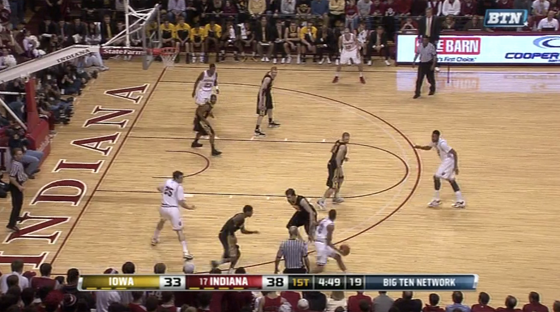 Jones whips a pass to Pritchard, who's got a clear path to the rim: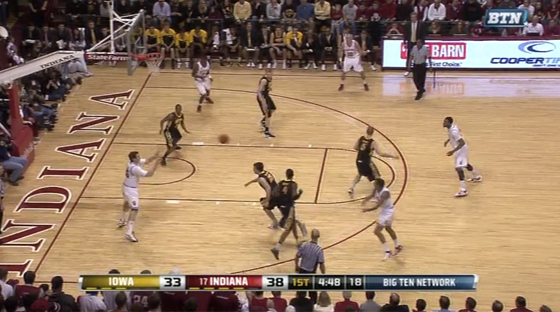 He skies and scores for two: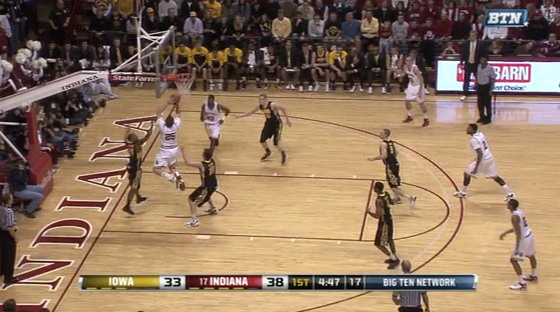 Iowa left Indiana open at and around the rim all game, and here was Pritchard taking advantage of that fact.
On the ensuing Iowa possession, Pritchard bats down an entry pass from Aaron White: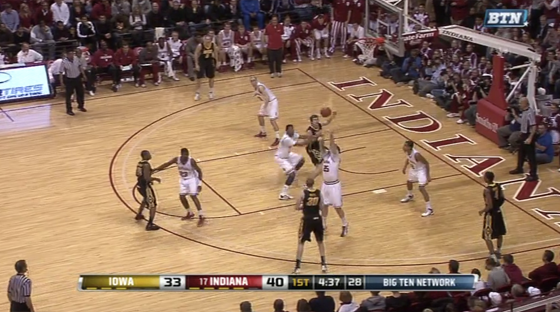 He comes down with the ball: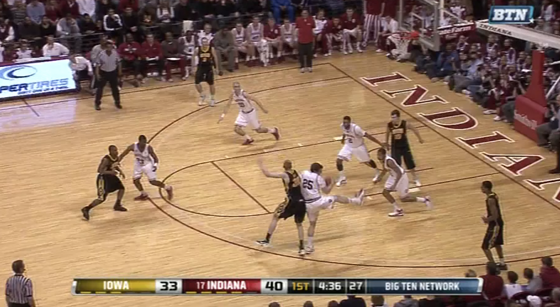 And begins to lead the break. After a few dribbles, Pritchard passes to Jones in the middle: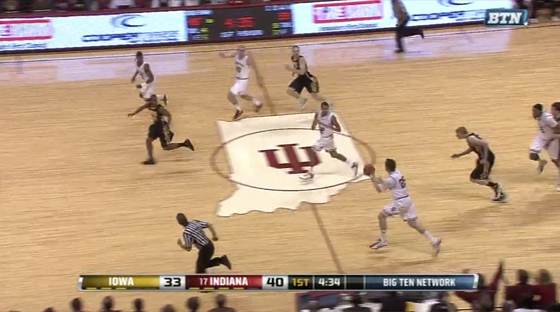 Jones passes back to Pritchard: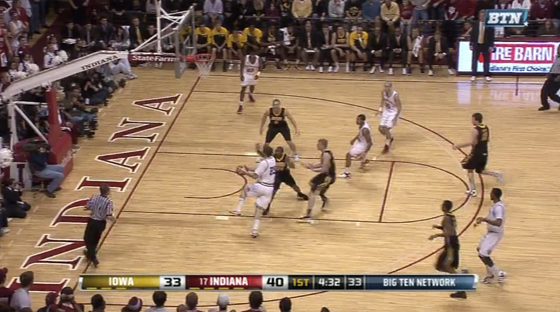 Who finishes the rare Pritchard-steals-and-scores-in-transition sequence: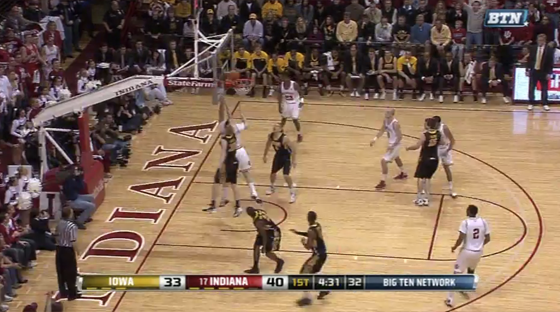 VIDEO:
NO. 2) PUT-BACK DUNK
Jordan Hulls pulls up at the free throw line and passes into Christian Watford: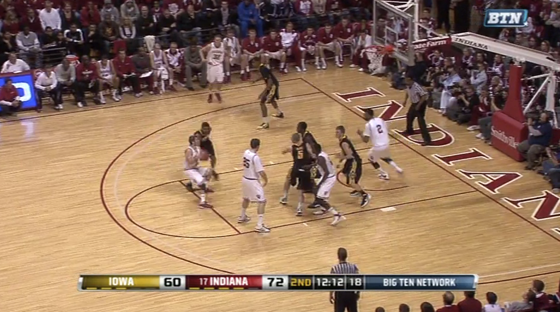 Watford tries a reverse lay-in: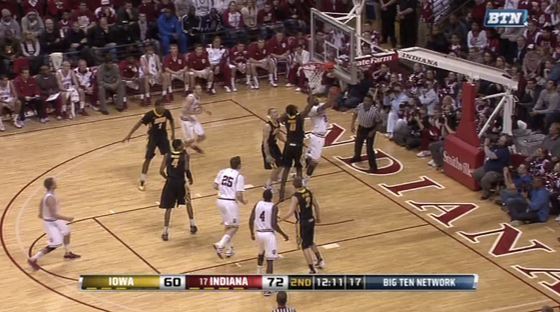 It hits only the backboard, and comes down right into Pritchard, who is just beginning his ascent: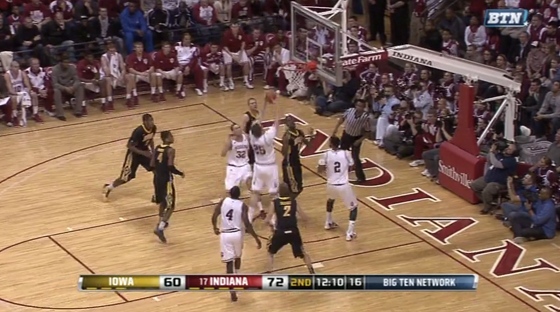 Dunk!: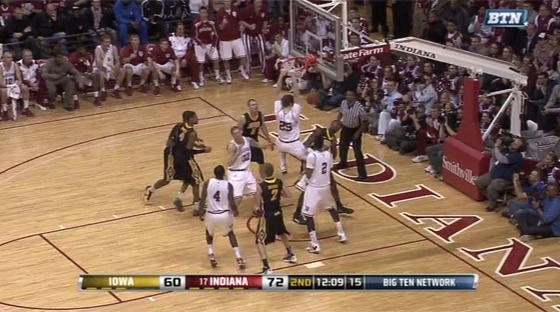 Offensive rebounding was a strength of the Hoosiers all game, and because Gabriel Olaseni left Pritchard to defend Watford, he had free range for this put-back.
VIDEO:
BONUS VIDEO: PRITCHARD MAKES HIS THIRD FREE THROW OF THE SEASON:
Filed to: Iowa Hawkeyes, Tom Pritchard