Saturday's bout with the Wolverines was won on the back of a stronger defensive performance.
But in amassing 80 points, Indiana also brought it on the offensive side of the ball.
In the latest Film Session, a look at three different ways the Hoosiers put the ball in the hole en route to their first Big Ten victory.
No. 1) THE RARE PRITCHARD ASSIST FOR A RIVERS BUCKET:
Tom Pritchard sets a pick for Verdell Jones: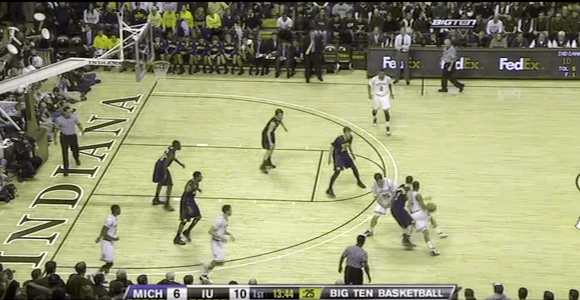 Jones gets to the top of the key and passes the ball to Jeremiah Rivers, while Pritchard rolls down to the post: