Film Session: The Yogi-Troy connection
Yogi Ferrell dished out a season-high eight assists in IU's 84-80 loss to Michigan on Saturday night. The sophomore did a great job of breaking down the Wolverine defense off the dribble and finding teammates for scores.
Freshman Troy Williams (16 points) was often on the receiving end of those passes, as he was smart in movement off the ball for buckets.
A look at four assists from Ferrell to Williams in the latest edition of Film Session:
The Hoosiers quickly bring the ball up the court and it looks as if they're getting into their weave action on the perimeter with a handoff from Ferrell to Stan Robinson: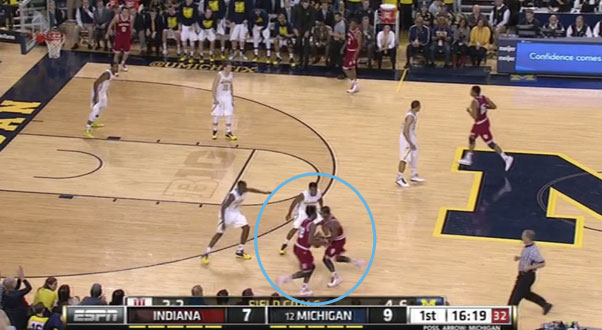 Ferrell ends up keeping the ball on the sneak and all Derrick Walton can do is point for someone to pick Ferrell up. Glenn Robinson III slides over to cover up the rim and stop Ferrell's drive: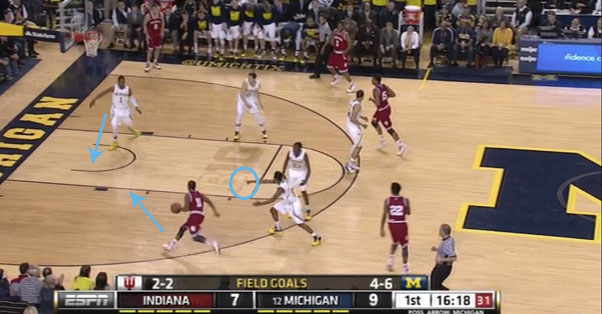 Ferrell is met by Robinson, but he keeps his dribble and goes baseline: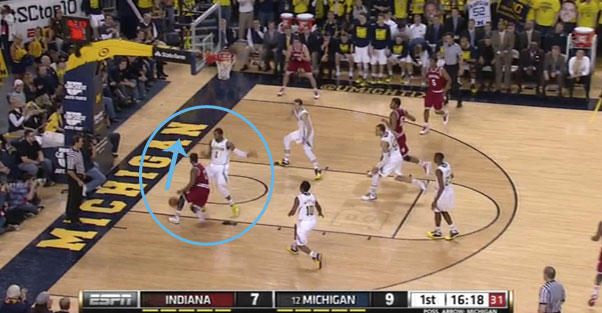 As this is happening, Williams comes in off the wing in motion. Ferrell spots him, jumps and threads a hot pass: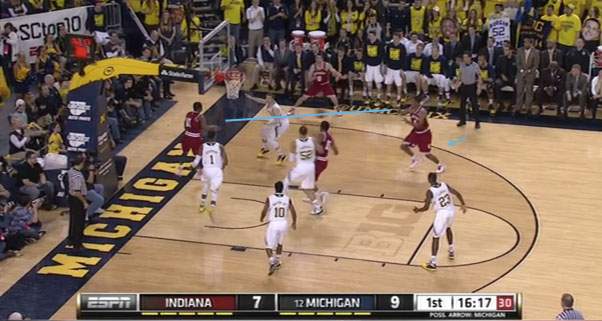 Williams gets it, takes a step and dunks over Jordan Morgan, getting fouled in the process: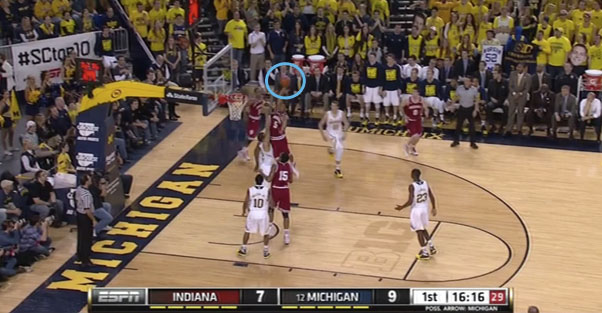 Video:
Filed to: Michigan Wolverines, Troy Williams, Yogi Ferrell