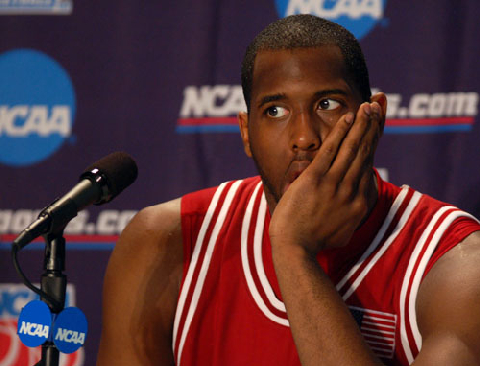 College basketball seasons are long and dynamic things. They're not like college football seasons, which require drilled excellence from the outset and where a midseason loss can kill your chances at winning a truly screwed-up national championship. They're not like NFL or NBA seasons, where each team is basically what they are starting in training camp. They're not baseball seasons, either, where the playoffs are such a comparably small sample size that all a fan can hope for is a division title — the rest feels like a crapshoot.
Instead, college basketball teams, the ones that compete in March, have similar blueprints: They roll the balls out in October, look terrible in November and December, coalesce in January, fade slightly in February, and, if they're really good, peak in March when the games matter most. This blueprint hits close to home; just look at Michigan State this year. Or North Carolina. Or any of the teams still playing basketball next weekend. Or any of the 20 or so teams that lost last weekend that deserved to win. That's the blueprint you're supposed to follow.
I wish we could look back at IU's season, as this TMA intends to, and say they followed the blueprint. A loss to a good Arkansas team under those auspices would have been OK. But we can't say that. Instead, they didn't push to the finish, or peak in their late games. They quit. They just quit. And for some reason, I'm not even mad.