The Morning After: Georgia Tech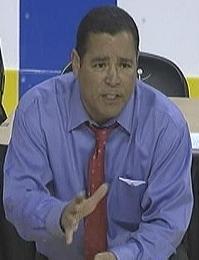 A win is a win, sure, but there was plenty to complain about during IU's 83-79 win over Georgia Tech last night. So let's get into it. Hopefully this doesn't become a recurring theme, because this team is too talented to grumble about all year.
— Turnovers. As in, too many of them. As in 17 of them. That's not a catastrophic number by any means — when the number creeps up into the 20's we can begin to really worry — but last night, the Hoosiers looked too prone to turnovers. Part of the reason was a sped-up pace driven by Georgia Tech's effective full-court press, and the other part was general sloppiness by IU's guards. Armon Bassett, Eric Gordon, Jamarcus Ellis — each is prone to unwieldy passes and errant dribbles, and the results kept Georgia Tech in the game longer than anticipated.
— Beyond turnovers, IU's defense was again suspect. Transition defense, especially in secondary break situations, saw the Hoosiers yield easy layup after easy layup, easy dunk after easy dunk. Players flew at head fakes, doubled when one defender was sufficient, and just generally looked every bit as disorganized as they did in their ugly loss to Xavier. Kelvin Sampson being what he is — a very solid defensive coach — I'm keeping the faith things get turned around eventually. But it's becoming clear that the fix isn't going to be nearly as quick as any of us had hoped.
— Lance Stemler hit three threes. This should not be notable, but it is, because it is so very outside the norm. That's how bad Lance Stemler has shot the basketball for the past oh, 25 games or so.
— It's also becoming clear that Eric Gordon, as good as he is, is most comfortable in the open floor. Without comparing him too literally to LeBron James (sorry folks, but EJ is no LBJ), he resembles LeBron in that they are both far more at home when sprinting at defenders in the open floor, rather than attempting to find themselves in the half court. Bear with me here.
In the half court offense, Gordon has yet to integrate himself in whatever minimal offensive flow the Hoosiers have. Instead, when he gets the ball, he usually attempts to beat his man off the dribble; failing that, he either dishes it or shoots a step-back jumper, and his mid-range game has yet to to really impress. On the other hand, Gordon is an absolute shark in the open floor. Regardless of the defenders in front of him, if Gordon catches the ball on the break around, say, half court, it's a guaranteed basket. Watching him sprint forward, overpowering and eluding defenders, is a sublime experience, one I'm hoping he soon extends to his half-court attack. If he does, he'll be even more unstoppable than he already is.
(Then again, he still scored 29, so I'll, um, temper my criticisms.)
— Speaking of "minimal offensive flow," the Hoosiers' offense took a tiny, almost imperceptible step forward Tuesday night. The pluses: IU located D.J. White in the post in better positions, and even ran the offense effectively enough to lead to several easy White buckets. When guards broke down defenders on the dribble, White pivoted to good spots on the block, and the shooters relocated efficiently. This team is talented enough to score even when everyone looks lost.
Which is good to know, because the Hoosiers looked lost often. Again, give part of that credit to Georgia Tech's full-court pressure, which Paul Hewitt's scouts surely saw the Hoosiers hadn't yet faced, and which forced the Hoosiers into rushed offensive posessions. Give the rest of the credit to a team that looks confused, Still, even when IU got settled down, they showed little in the way of organized offensive strategy. Why Sampson doesn't run Gordon off high screens more often baffles me. There are so many variations off a quick high screen — a Gordon drive, a D.J. White jump shot, a D.J. White roll, a Gordon jump shot, a dish to a suddenly open wing player — that it seems inconceivable to not run it. If anyone doubts such a simple play's efficiency, watch the Phoenix Suns very closely. Sampson seemed eager to let Earl Calloway run high screen and rolls all year last year; surely he can trust Gordon with a similar task.
After Sampson installs a high screen and roll — favorite play of grade-school offenses everywhere — maybe we can move on to off-ball screens. But let's not get too far ahead of ourselves.
— One last complaint about the offense: In 49 field goals last night, the Hoosiers had — get this — 10 assists. 10! That's an incredibly low number for 49 field goals, and tells us at least one thing: this team is not playing together. Not at all. And I'm not sure how offensively effective they can continue to be if that doesn't improve.
Brief Off-Court Notes
— First: Anyone else have trouble with ESPN's HD signal last night? I need to know whether to berate my cable company today or not.
— Second: Color me impressed by Jimmy Dykes. It seems like broadcasters have to do something extra to impress us jaded, post-postmodern Internet types out here … but Dykes crossed that threshold for me last night. Besides his brief slurp of Lance Stemler — just because Lance is a mediocre white dude doesn't make him "blue-collar," people — Dykes was insightful, articulate, and well-prepared. He had a full-on scouting report of Eric Gordon, had clear impressions of nearly everyone on the floor, and had chemistry with play-by-play man Brad Nessler. Pair him up with Gus Johnson, and we just might have my dream college basketball team.
As always, your additions in the comments.
Filed to: Armon Bassett, D.J. White, Eric Gordon, Jamarcus Ellis, Jimmy Dykes, Kelvin Sampson, Lance Stemler