IU-UK: Keys to the game and fearless predictions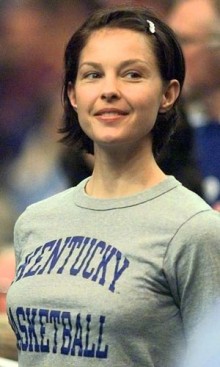 Our Hoosiers host everyone's favorite team, the Kentucky Wildcats, tomorrow afternoon in Assembly Hall.
It'll be the first appearance for Big Blue in Assembly Hall in 17 years. That meeting saw a No. 7 Hoosier team hold off the pesky Wildcats, 87-84.
There's a saying that anything can happen in a rivalry game, but make no mistake about it: Indiana is 20-0 at Assembly Hall under Kelvin Sampson, they're more talented and the fans expect to win this game.
With that said, here are three keys to the game for each team:
Kentucky
– Keep Patrick Patterson involved and out of foul trouble: Kentucky is rail thin in the frontcourt and they must have a spectacular effort from their prized freshman if they plan to pull off the upset. Patterson is one of the top 10 freshmen in the country and is surprisingly polished inside the paint. The Hoosiers will probably rotate D.J. White, Mike White, Lance Stemler and DeAndre Thomas on Patterson to try to wear him down. If he can stay on the court and avoid silly fouls, he gives Kentucky a chance to stay in the game.
– Senior leadership: If there was ever a time for Ramel Bradley and Joe Crawford to play like seniors, this is it. Both are extremely talented, but have also been labeled as inconsistent. Crawford has come on strong since coming out of Billy Gillispie's doghouse. His field goal percentage is solid at 47.7 percent and he's by far the closest thing the Wildcats have to a go-to-guy on the perimeter. Bradley has also played well and he's shooting well from behind the three-point arc (46.4 percent).
– You can't stop him, you can only hope to contain him: I'm talking about Eric Gordon. If not for his injury against Tennessee St. on Monday, he would probably be the leading scorer in the country entering this game. That begs the question: How will the Wildcats game plan against Gordon? Crawford seems to be a step slower and Bradley will probably have a hard time matching his strength and quickness. Perhaps the answer is Ramon Harris, but he too will probably look like a player stuck in quick sand if he tries to stay in front of Gordon in transition. If the Wildcats can't prevent Gordon from running wild, it'll be a long day.
Keys for IU and our predictions after the jump…
Indiana
– Pound the post: The Hoosiers have put a greater emphasis on getting D.J. more involved recently and are reaping the benefits. He's clearly improved his conditioning and looks to be as healthy as we've seen him since his freshman season. You can also bet that he's ready to prove he's a better player than Patterson in front of a national television audience. The Hoosiers must establish White early. That will open things on the perimeter for Gordon, Armon Bassett, Jamarcus Ellis and Jordan Crawford. Getting Patterson into foul trouble wouldn't hurt, either.
– It's IU-UK, not Crawford vs. Crawford: Jordan Crawford will certainly be thrilled with the opportunity to match-up with his brother, Joe. I expect a little bit of trash talking (Jordan said so himself), but this can't turn into a "me versus him" situation. Crawford has, at times, had a tendency to put his head down, dribble into the lane and throw up a wild shot. I expect a good game out of Jordan in his return, but he must stay on an even keel and remember that this game is much bigger than Crawford versus Crawford.
– EJ's efficiency: If Eric Gordon is anywhere near 100%, you can expect a big game out of him. Gordon's offensive efficiency is matched by no one. He's shooting a ridiculous 53.4 percent from the field and 50 percent from three-point range. He's also hit 62 of 74 free throws. Even though he would probably tell you this is just another game, we all know there's a flame burning from within Gordon that wants to beat Kentucky. This is simply the nature of anyone who grows up following Indiana and Gordon has a chance to make it happen.
And last, but not least, here are our picks for the game:
– PostmanE: Indiana 78, Kentucky 72
– PostmanR: Indiana 76, Kentucky 70
– Big A: Indiana 74, Kentucky 63
Filed to: Billy Gillispie, D.J. White, Eric Gordon, Joe Crawford, Jordan Crawford, Kelvin Sampson, Kentucky Wildcats, Patrick Patterson