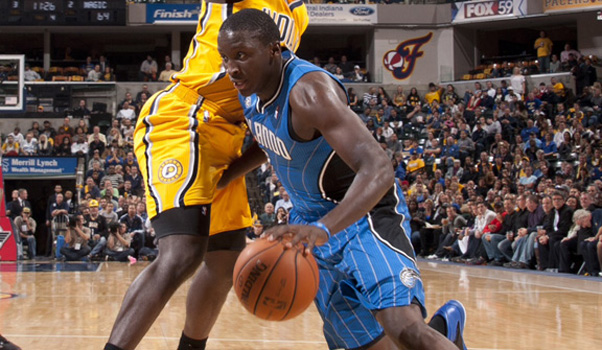 Periodically throughout the season, we'll take a look at how members of IU's 2012-2013 Big Ten championship team are performing in both the NBA and professional leagues around the world. Here's our first update:
· Victor Oladipo, Orlando Magic
Stats: 13.1 points, 4.4 rebounds, 3.6 assists, 1.5 steals in 30.2 minutes per game
Notes: Oladipo's most recent effort was a strong one as he scored 22 points and added eight rebounds and five assists in a loss to the Los Angeles Clippers. The former IU All-American has started 16 of Orlando's 34 games, but has struggled at times with turnovers. That said, he was named the Eastern Conference rookie of the month for December and is a major piece of the ongoing rebuilding effort for the Magic.
Best game: 26 points, 10 rebounds and 10 assists in a 126-125 double overtime loss at Philadelphia on Dec. 3. Oladipo played 52 minutes.