Christian Watford signs non-guaranteed deal with Boston Celtics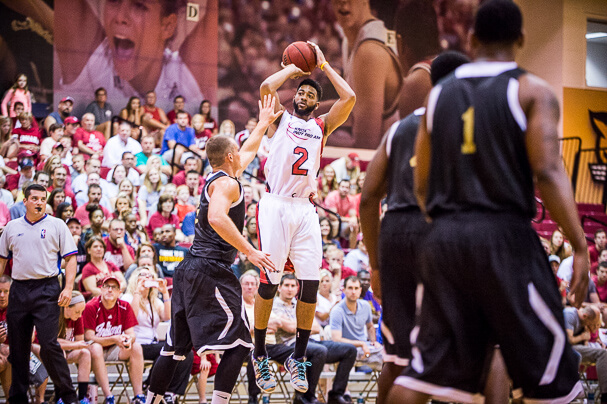 Former Indiana forward Christian Watford has signed a one-year, non-guaranteed contract with the Boston Celtics, he told Inside the Hall early Thursday morning.
Players on non-guaranteed contracts are typically invited to training camp with a chance to make the team's roster, but can also be cut at any time.
Watford, a 2013 IU graduate, played last season with Hapoel Eilat in Israel and had multiple NBA Summer League stints last month, with the Detroit Pistons and Golden State Warriors.
In 37 games for Eilat, the 6-foot-9 Watford averaged 9.8 points and 5.2 rebounds per game and posted an effective field goal percentage of 61.1.
With the Pistons in Orlando, Watford averaged 8.5 points and 3.7 rebounds per game and averaged 2.7 points and 3.7 rebounds per game with the Warriors in Las Vegas.
Watford finished his IU career with 1,730 points — ranking ninth in school history — and a 42.4 career 3-point shooting percentage — also ninth in school history.
He was a part of Tom Crean's first full recruiting class, finishing his first season with a 10-22 record before ending his career on a team ranked No. 1 for much of the season and a No. 1 seed in the 2013 NCAA tournament.
After his senior season, Watford played in the two 2013 NBA summer leagues with the Dallas Mavericks and Indiana Pacers before signing with Eilat.
Filed to: Christian Watford