Christian Watford likely to play for Pacers and Mavericks in NBA Summer League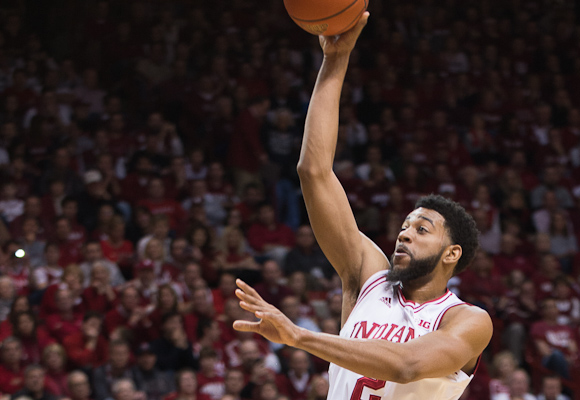 Former Indiana forward Christian Watford wasn't drafted last night, but he'll still get a shot to play in the NBA.
After working out for more than 15 teams, Watford had some second round interest, but didn't hear his name called.
He'll now have to play his way onto a roster and he could get that chance beginning in the NBA Summer League with the Indiana Pacers and Dallas Mavericks, according to Scott Agness of Pacers.com.
Watford confirmed that the Pacers and Mavs deal is the most likely scenario to Dustin Dopirak of The Herald-Times, but said that nothing has been finalized. According to Dopirak, the Pacers play in Orlando from July 7-12 and the Mavs play in Las Vegas July 12-22.
Indiana coach Tom Crean, who was available Friday morning via teleconference to discuss last night's draft, said Watford was "highly disappointed" that he wasn't picked and added that "there were quite a few scenarios inside of it that just didn't come to fruition" last night.
That said, Crean believes Watford has a great opportunity ahead of himself to earn a spot in the league and said that the Birmingham native received a lot of positive feedback in workouts around the league.
"I think eliminated a lot of questions that people might have had about him," Crean said. "What I gave him last night was that nobody drafted Wes Matthews a couple of years ago."
Matthews, who played for Crean at Marquette, went undrafted in 2009 and played his way to a 5-year, $34 million dollar contract after one season.
As a senior at Indiana, Watford averaged 12.3 points and 6.3 rebounds per game and shot 48.4 percent from 3-point range. He finished his career in Bloomington in the No. 9 spot on the all-time scoring list.
Filed to: Christian Watford