Roundup: Former Hoosiers start NBA training camp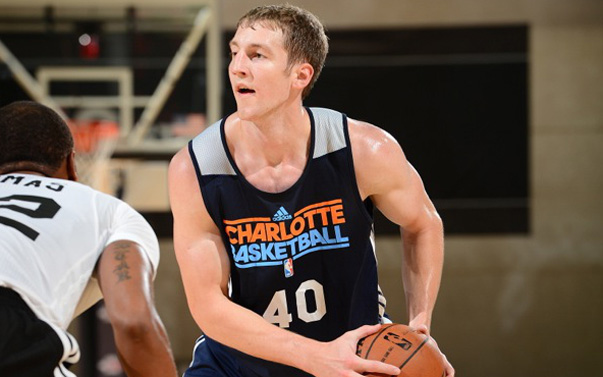 Opening night of the NBA season is less than a month away and training camps have opened across the league this week along with media day events taking place.
Here's a look around the league at former Indiana players and their start to the 2014-2015 season, which includes some video interviews, quotes and links:
· Victor Oladipo is expected to take on larger role in his second season in Orlando and will look to help bring along rookie Elfrid Payton, who has a similar background in many ways.
· In Charlotte, rookie Noah Vonleh is still recovering from surgery to repair a sports hernia, but is hoping to get medical clearance soon.
According to the Charlotte Observer:
Vonleh said he was playing pickup basketball on Indiana's campus when he felt a "pop," which he thought was just a groin pull. But the pain grew worse, and he had an MRI that revealed a tear. Vonleh is now able to work out on an elliptical machine and start some light shooting and jogging. He says he's feeling much better in the last week.
· Second-year Hornets forward Cody Zeller is looking at a reserve role as coach Steve Clifford has already named Marvin Williams the team's starter at power forward.
At Hornets media day, Zeller was asked what it will be like to play with Vonleh.
· New Orleans Pelicans guard Eric Gordon was healthy this offseason and says he's ready to show off more explosiveness as a result:
Gordon on being injury free:"It's been good to train at a high level this Summer…I'm gonna show a lot more explosiveness this season."

— Scott Prather (@Scott_1420) September 29, 2014
Gordon recently told The New Orleans Times Picayune that he wants to be "held accountable" this season and also wants to be an all-star.
· Christian Watford is in training camp in Boston on a non-guaranteed deal.
Filed to: Christian Watford, Cody Zeller, Eric Gordon, Noah Vonleh, Victor Oladipo