2012-2013 Player Profile: Jeremy Hollowell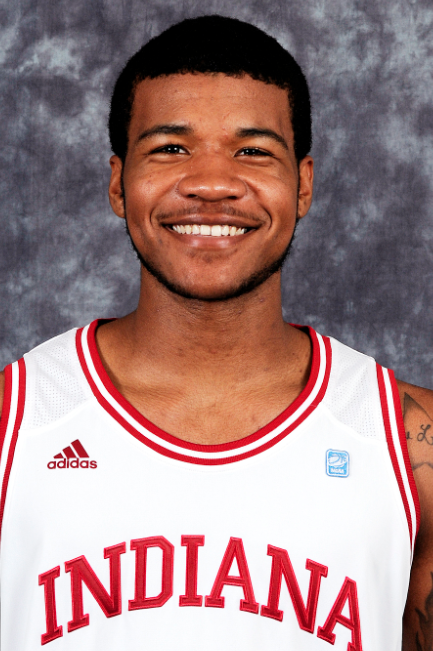 It's time for Inside the Hall's player-by-player breakdown of the 2012-2013 Indiana Hoosiers. Today, our final profile: Jeremy Hollowell.
After a highly successful high school career at Lawrence Central that included a spot on the Indiana All-Stars, a top 50 national ranking and participation in both the NBPA Top 100 camp and adidas Nations, Jeremy Hollowell arrives in Bloomington with plenty of accolades under his belt.
But the sense you get from watching Hollowell is that he's still a player with plenty of untapped potential and room for growth. At 6-foot-8 and 217 pounds, he's the most versatile of IU's 2012 recruits because he can play and guard multiple positions. He's been frequently compared to IU senior Christian Watford because of his size and laid back demeanor, but Hollowell comes with a more polished floor game than Watford had as a freshman.
His most natural position is on the wing, but he's an adequate enough ball handler to spend time at the two and if Indiana ever elects to go small, he's capable of crashing the glass and spending time at the four as well. Offensive rebounding was a big part of Hollowell's game in AAU and high school. With Tom Crean always looking for more second chance scoring opportunities, it could be something that helps the freshman wing gain more playing time.
Another major strength of Hollowell's offensive game is the plethora of ways he can score. He's a very good perimeter and midrange shooter, is efficient in transition and can take smaller defenders into the post.
He's already made significant strength gains since arriving in Bloomington in June and working with Je'Ney Jackson will be key in helping him adjust to the physical play that awaits in the Big Ten. The challenge as a freshman for Hollowell is finding time at positions that are already producing at a high level for the Hoosiers. Victor Oladipo and Will Sheehey, starters on IU's Sweet 16 team a season ago, are back, as is Watford.
Bottom line: In Crean's first couple of seasons at Indiana, Hollowell would have been an easy call for the starting lineup and it's highly likely that he would have lead the team in scoring. As Indiana enters the 2012-2013 campaign as the nation's preseason No. 1 team, Hollowell will be counted on as a player the Hoosiers can bring into the game without experiencing much drop off. Long term, there's certainly potential for Hollowell to collect All-Big Ten honors and play in the NBA. But in his first season in a rebuilt Indiana program with experienced talent in front of him, he'll be afforded the opportunity to progress slowly, which might not be a bad thing.
Quotable: "Jeremy is an extremely versatile player who can score in a variety of ways. He can catch and shoot, take you off the dribble or post you up. He can matchup up defensively with a multitude of players and will give us a number of options when he is on the floor. He loves to be in the gym and his feel for the game is special." – Crean on Hollowell on signing day last November
Previously: Derek Elston, Christian Watford, Jordan Hulls, Maurice Creek, Victor Oladipo, Will Sheehey,Remy Abell, Cody Zeller, Austin Etherington, Yogi Ferrell, Peter Jurkin, Hanner Mosquera-Perea
Filed to: Jeremy Hollowell