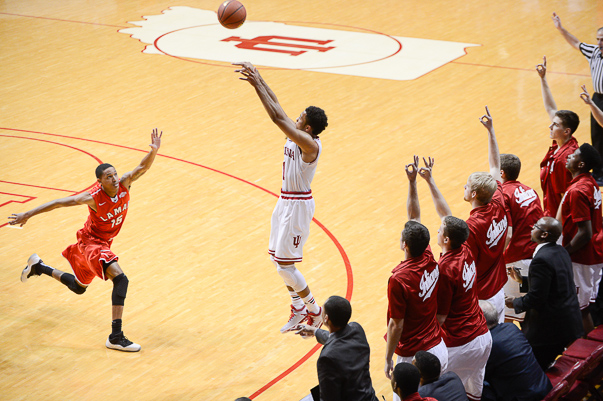 It wasn't the decisive win that was expected, but Indiana moved to 4-0 with a 85-72 win over Lamar on Saturday night in Assembly Hall.
Here's a look at five takeaways from IU's win over the Cardinals:
· IU's defense struggles: Lamar came into Assembly Hall averaging .88 points per possession through its first three games. When the final buzzer sounded on the IU victory, the Cardinals had carved the Hoosiers up to the tune of 1.09 points per trip.
Most concerning from the performance was how easily Lamar was able to score inside. The Cardinals amassed 48 points in the paint and shot 65 percent on their 2s. A majority of the easy looks were the result of poor perimeter defense as Lamar found driving lanes with ease and either took them directly to the rim or dished off when help arrived.
"The bottom line is that we've got to do a better job of containing penetration, understanding scouting report defense and not stepping up on penetration when it comes," Tom Crean said. "I thought we didn't do a very good job of perimeter defense at all when it came to ball pressure in the first half and it came to dribble penetration in the second half, and then we got careless with our step-ups which gave them too many easy baskets."
· Another efficient performance for James Blackmon Jr.: Another game, another strong effort from IU's McDonald's All-American freshman guard. Blackmon Jr. hit six of his 10 field goal attempts, knocked down all four of his free throws and finished with 21 points. He also grabbed six rebounds, a team-high.