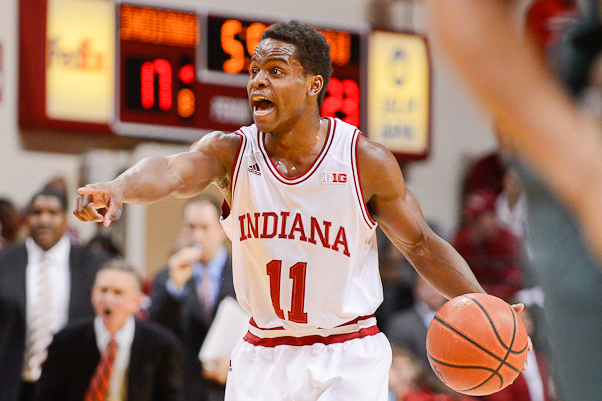 Indiana begins a five-game tour over six days in Montreal, Canada (with one game in Ottawa) on Aug. 8 which will be the first foreign trip for the program since 2007. Here's a look at five things we'll be watching for on the trip:
· How will Indiana respond to adversity? The last Indiana foreign trip in 2007 to the Bahamas resulted in three lopsided victories by an average margin of close to 60 points. This group of Hoosiers will be playing a much more difficult slate of games against some of the best teams in Canada, including Carleton University and Ottawa University, who faced off last spring for the Canadian Interuniversity Sport (CIS) title.
It's not a matter of if Indiana will face adversity in several of these games, it's a matter of how they will respond. With only two returning upperclassmen and seven new scholarship players, it'll be interesting to see how quickly chemistry can begin to form against solid competition.
"I'm really anxious to see who is real up when we are playing well and who gets real down when we are not playing well," IU coach Tom Crean said earlier this month. "And then you've got to have guys that can impact the game on both ends of the floor."
· Our first look at James Blackmon Jr.: Indiana fans have followed James Blackmon Jr. since the summer before his freshman year of high school and now the Fort Wayne native is set to make his debut in an IU uniform. Blackmon Jr. looks like a pretty safe bet to start from day one as a Hoosier, but his impact on other perimeter players could be a major storyline this season.