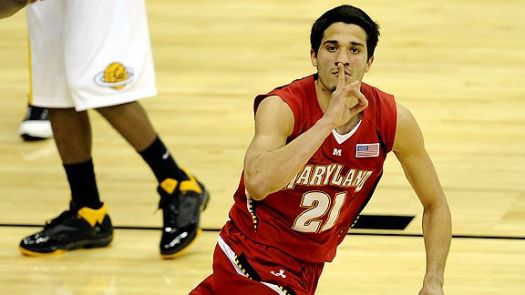 The best way to describe the tumultuous 2008-2009 season for the Maryland Terrapins is by the use of two words that are not often paired together: effectively inconsistent.
There were shining moments: A 84-71 first round NCAA Tournament win over California, an early season rout of national runner-up Michigan State and an 88-85 home overtime win on February 21 over national champion North Carolina.
And there were moments that were downright ugly: A war of words between school officials and Gary Williams, a home loss to Morgan State and a 85-44 beatdown at the hands of the Duke Blue Devils in Cameron Indoor Stadium.
If not for its wins over North Carolina and Michigan State, Maryland's 7-9 ACC record probably wouldn't have been enough to receive an at-large bid. But those victories, coupled with two conference tournament wins, pushed the Terps into the field of 64.
This year's Maryland team enters Assembly Hall on Tuesday coming off of back-to-back losses in the Maui Invitational to Cincinnati and Wisconsin. And their four wins, much like Indiana's three, are nothing to write home about: Charleston Southern, Fairfield, New Hampshire and Chaminade.