Indiana ranked 23rd in both polls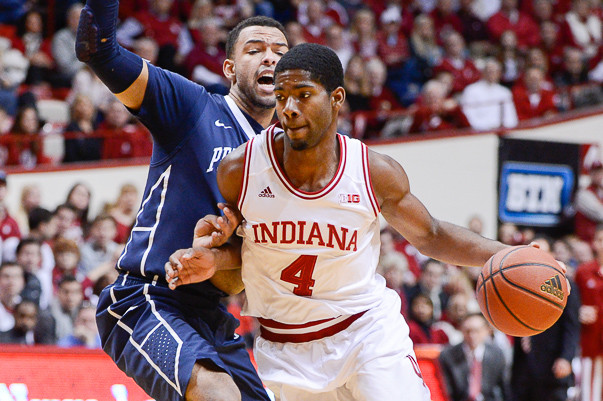 Following a 14-4 start overall and a 4-1 mark in Big Ten play, Indiana entered both the Associated Press and USA Today coaches top 25 poll this week at No. 23.
The Hoosiers received 93 points in the AP poll and 56 points in the coaches poll.
The highest vote for Indiana in the AP poll was at No. 18 by Cormac Gordon of the Staten Island (N.Y.) Advance. 35 of the AP voters did not rank the Hoosiers.
Joining Indiana in the AP poll from the Big Ten are Wisconsin (6), Maryland (13) and Iowa (25). Ohio State and Michigan State also received votes.
Indiana hosts Maryland on Thursday night at 9 p.m. ET.
Filed to: Associated Press poll