While Yogi Ferrell finished Sunday's bout in Champaign just 1-of-9 from the floor, he dished out nine assists and turned the ball over just once — flashing leadership on both ends of the court. Ferrell also snagged three boards and affected the outcome of a few others.
We'll take a look at Ferrell setting up his teammates in the latest edition of Film Session:
With the Hoosiers in an early 14-3 hole, Ferrell gets a ball screen from Collin Hartman up top. Ferrell ends up taking the ball the other way: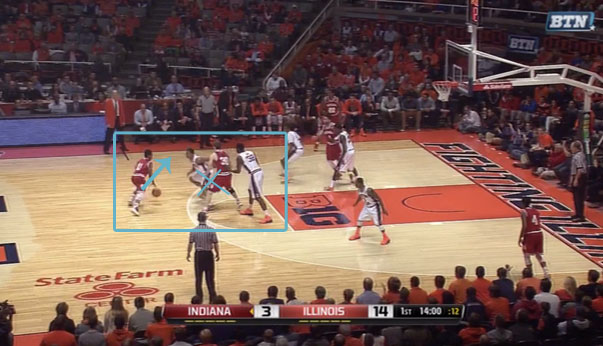 With just 10 seconds to go on the shot clock, Ferrell is jammed up on the left wing with three Illini defenders. Ahmad Starks is keeping watch with a foot in the paint: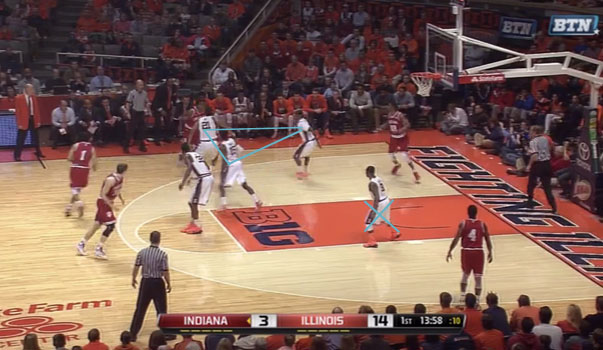 Ferrell darts to the baseline and it looks like he has no room: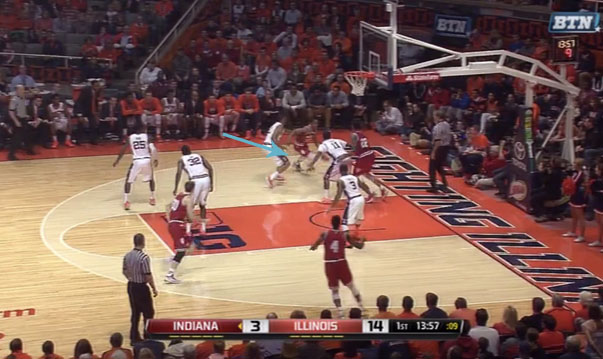 He doesn't have any more room inbounds. But he makes it count out of bounds. Ferrell leaps and has Aaron Cosby all over him: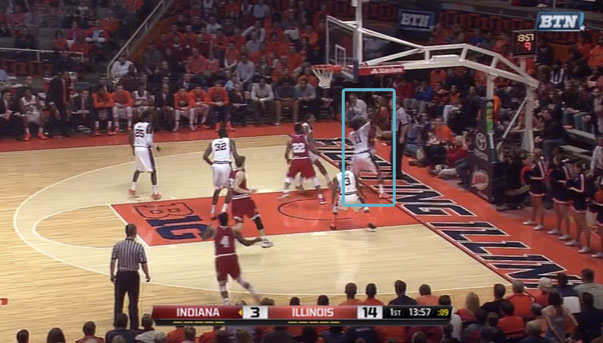 But he comes all the way under the hoop and with the entire defense watching — and Ferrell's left foot about to hit the ground — he passes out to Robert Johnson on the right wing: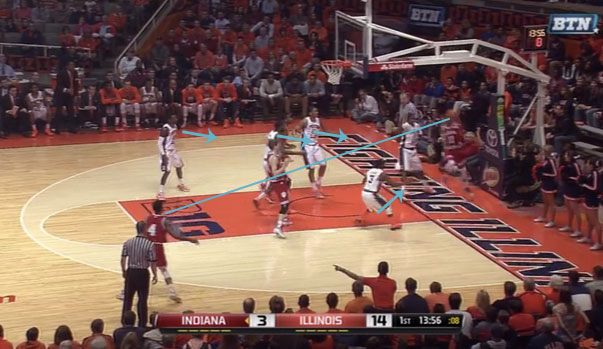 Johnson sizes up the shot: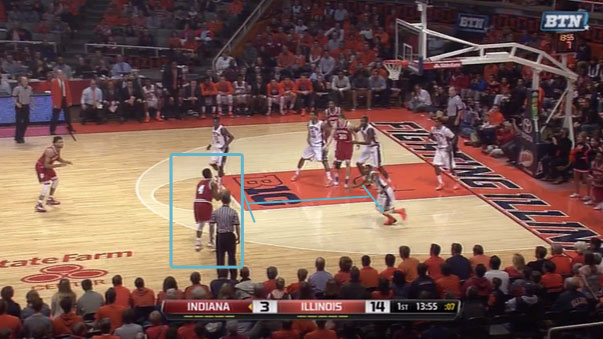 Starks does a decent job on the closeout, but Johnson hits the triple: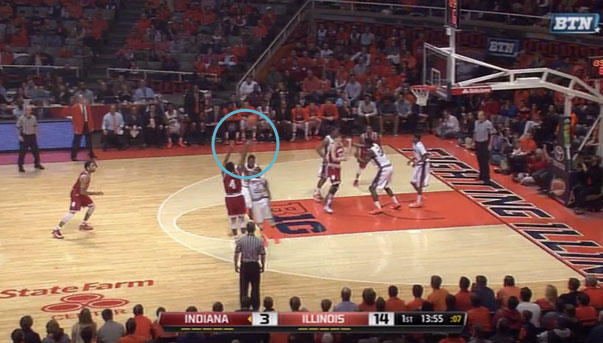 Video:
The jump pass was a scary prospect at times last season out of Ferrell. But he stretched this one to its limits to great effect with the shot clock winding down here. This Johnson 3-pointer started the Indiana run back into the contest.
Filed to: Illinois Fighting Illini, Yogi Ferrell